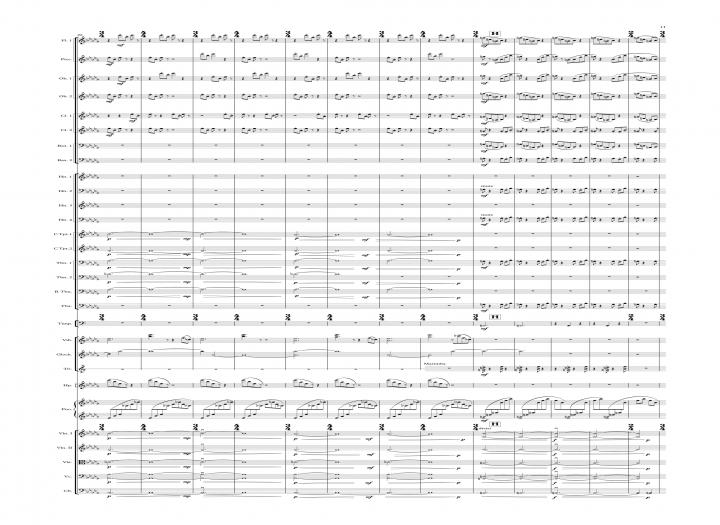 Professional and Accurate Transcriptions for $45
I am a Toronto based professional music composer with a Masters from the Royal Northern College of Music, and currently in pursuit of my Doctorate at the University of Toronto. Aside from composing music, recording/releasing albums on Spotify, and teaching, I spend my time orchestrating, mixing or arranging music for a variety of ensembles (from solo to orchestral).

Here's what I can help you with:

Engraving written music into professional publishing quality sheet music using Sibelius Software.

Transcribing from audio to sheet music for monophonic instruments, voice and ensembles.

Transcribing solo piano from audio to sheet music.

Score reduction from large ensembles into solo piano.

Note:Video added to this service is an original composition for large orchestra, written and transcribed by myself.

Pricing is set for 1 minute of music for a monophonic instrument. Prices may go up depending on complexity of the music and size of the ensemble. For example a moderately complex piano transcription will be 50$ per minute. The best is to contact me before you book the gig for an accurate quote.

Looking forward to working with you!

Classical
Jazz
Pop
Rock
Prog rock
Musical theatre
Opus Five- Prelude

Opus five-Etude