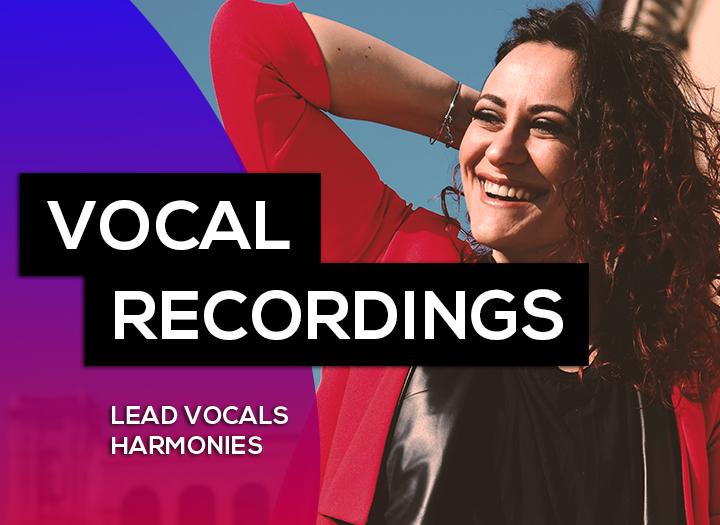 Record beautiful female vocals for your track for $150
Hi, i'm Walter Nuzzo from MUB Recording Studio [Italy]: i'm a professional sound engineer with many years of experience in the music industry, both studio and live.

In this gig i collaborate with Rossana Laquale : an incredibly talented female Singer!

SERVICE OFFERED
We do offer professional female vocal recordings for your music: all the works are made in our professional recording studio using great microphones and pre-amplifiers.
The package includes Lead and Backing Vocals.

Rossana has a warm and powerful voice which will give a unique taste to your music: in their 15 years of professional experiences she has partecipated to several mastersclasses with international artists like Cheryl Porter, Luca Jurman, Luca Pitteri, Mariella Nava, Massimo Varini, Linda Valori. Moreover, she has had the honour of making a duet with the american singer Sharita Duran!

WHAT YOU WILL RECEIVE:
High Quality Audio Tracks 16/24bit - 44.100/48000/96000hz
Dry Vocal Recordings

EXTRA SERVICES:
Mixing & Mastering, for Radio Ready Vocals, over your existing instrumental
Lyrics and Vocal Melody Creation
Full Music Production

Free Sample available for new customers

Feel free to contact us for more information or for any kind of request!
The Great Gig In The Sky [Pink Floyd Cover]
Phases & Friends
The Great Gig In The Sky [Pink Floyd Cover]

Adagio (Lara Fabian Cover)

Pertinente al Gusto Fragola

Metromood

Happiness

Boogeyman