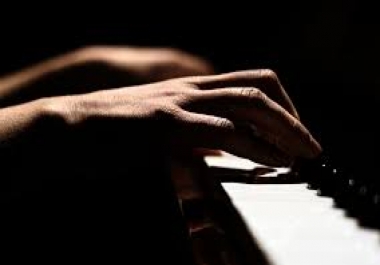 I Play A Keyboard Instrument Solo On Your Track for $99
Let's say you've just gotten through recording a vigorous funk track. You've spent hours of studio time, put your heart and soul into it, and yet it still needs a little something to bring more color and feeling into it. That's where I come in, with an appropriate solo for every track!

You will have indirect access to the following instruments---

●Piano
●Electric Piano/Rhodes
●Organ
●Clavinet
●12.5% Pulse Wave (8-bit)
●25% Pulse Wave (8-bit)
●50% Pulse Wave (8-bit)
●75% Pulse Wave (8-bit)
●Synthesizer
●Other instruments available upon request (within reason!)

This offer extends to all genres, although my favorites (and my specialties) are jazz, funk and rock.
Jazz
Rock
Funk
Electronic