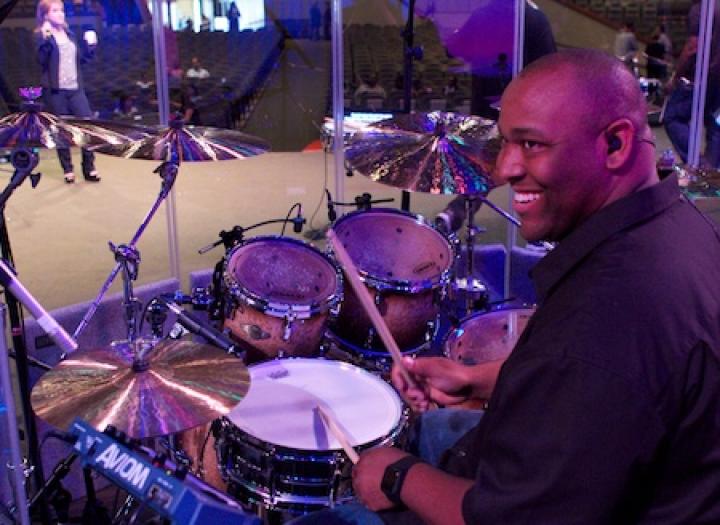 Drum Tracking for your song for $108
My name is Jason Meekins and I live in the great city of Austin, Texas. I've been playing drums for over 25 years. I've been recording from my home studio for the past 10 years. I'd love the opportunity to record drums for your project. I play Pearl Masters drums, Paiste Cymbals. I have A&F, Pearl Masters, Pearl Sensitone, Yamaha Musashi, Ludwig Supraphonic snare drums. I record in Logic Pro X using Apogee Rosetta converters, API, and Neve mic pre's. I use Sennheiser MD421's on toms, Shure SM57's on snare, Shure KSM 32's on overheads.

I'd LOVE to groove to your song!

I'll record drums for your song, send you an mp3 back to listen. Once you've approved of the performance then I'll bounce and send individual wav files.
Let's Love
Josh Lopez feat. Katinas