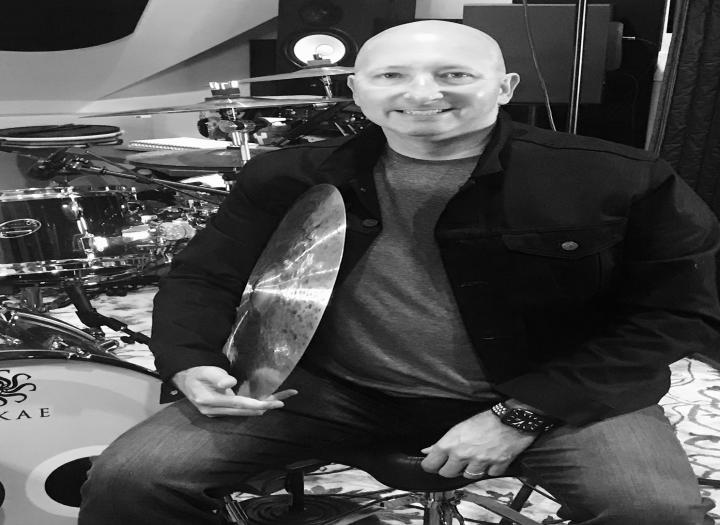 Top Session Drummer with Solid Pocket and Great Time - worked w/ Grammy Award Winning Producer for $95
Finding the right sound and feel for your track is my #1 priority. I have worked with Grammy Award Winning Producer Mark Neill (The Black Keys), Capricorn Recording Artist Memory Dean, soul/funk band Soulhound, Billboard Smooth Jazz Artist Carol Albert singer/songwriters Steve Baskin, James Harris, O'Connell & Love (England), The Perfect Fool (Spain), Tom Francis (AUS) and many more. I provide clients around the world with professional studio drum tracks. Songs I have tracked drums on have received extensive radio play and over one million digital streams in the United States and throughout the world.

I am best known as a pocket and groove player. "The groove is the foundation for every song. My goal is to support the music and the artist with a solid groove and provide a strong foundation that will help the music excel."

Influences: Matt Chamberlain, Steve Gadd, Manu Katche, Steve Ferrone, Jeff Porcaro, Steve Jordan, Jim Keltner, Vinnie Colaiuta, David Garibaldi, and many more.

Studied music at The University of South Florida for a few years. Performed hundreds of shows for tens of thousands of people in venues ranging from small jazz clubs to amphitheaters sharing the stage with some legendary artists.

As a band leader, I released a full length jazz/fusion album Next Level in 2017 and a 3-song EP, AHAYA in 2021. Both the album and the EP received extensive radio play and rave reviews. Songs from AHAYA hit #1 on the Fusion chart.

I will send you 2 multi-track takes on each song. Happy to make any changes that you might need! Genres: Rock, Pop, Funk, Singer Songwriter, Gospel, Country, Americana, Jazz Fusion, Smooth Jazz, Contemporary Christian, Progressive Rock, and more.

I endorse and play Sakae Drums (made Yamaha Drums), Paiste Cymbals and Headhunters Creations. I have drum kits that will capture any sound that you are looking from vintage sounds to big drum sounds to tight sounds.

- Vintage 1966 Ludwig Super Classic (13/16/22)
- Sakae Almighty Birch Recording Kit (like Yamaha Recording Custom)
- Sakae Trilogy Drums - 3-ply vintage sound
- Yamaha Maple Custom
- Yamaha Club Custom (Kapur Shells/kit designed by Steve Jordan)
- 20 snare drums (Ludwig, Gretsch, Yamaha, George Way, etc)
-Wide variety of Paiste cymbals

I use high quality equipment to record including from Universal Audio, Audix, Shure, Audio Technica, Neve, Solomon, Logic Pro X, Mac Book, etc.

Thanks for your consideration! Lets make some music together!
NYC by Brian Hudson
I helped compose and produce and played drums this track, which is on my debut album Next Level.
NYC by Brian Hudson

Be Together by James Harris

The Mountain by James Harris

I Got a Woman by O'Connell & Love

Dead Rock Star by Steve Baskin

No One Can Steal Your Glory (instrumental section) by JF Worship

Pig by Steve Baskin

Mind Your Step by Steve Baskin

Cutting Room Floor by Steve Baskin

Standing Still by Brad Miller

The Story of Now by Rusty Reid

Never Too Late by Brad Miller

Mother Father by Tom Francis