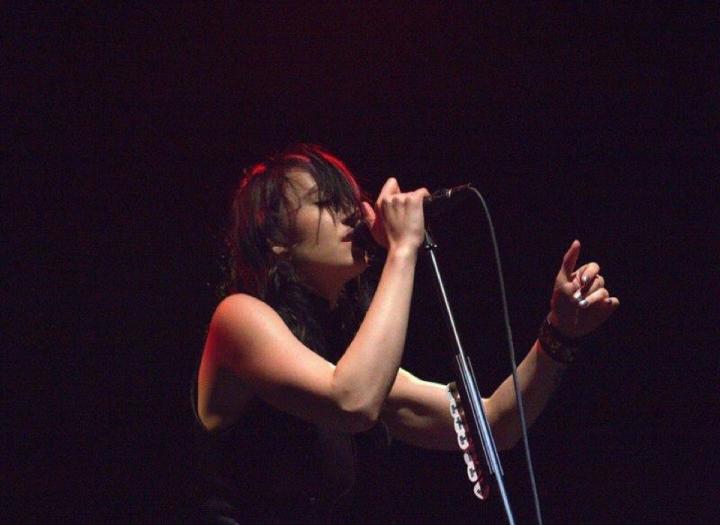 Topliner and Songwriter with 20 Years of Experience for $308
Thank you so much for being here, I would love the opportunity to give your art an emotive and passionate story!

Songwriting is how I transmute raw emotion into a structured storyline that builds as the song progresses, always keeping the listener in mind. Most of my experience is with pop and rock songwriting, but I am happy to write in any genre! It is truly my most favorite thing to do in the world, and nothing has ever felt more purposeful. Collaborating with others is such a beautiful process that I never take for granted. I have massive respect for anyone taking the chance to put their music out there. I know it isn't easy and I don't take the responsibility lightly! Let's make something together that we can be forever proud of :)

Background:
- Signed as a teenager to Sony and released 5 albums of pop/rock music that I penned
- Theme songs of TV shows Black Butler, Damages, Ultraviolet Code : 044 (which I also voiced the lead character in)
- Commercial placements singing jingles
- Toured the US in a rock/metal band opening for acts such as The Used, Halestorm, Blue October, Bullet For My Valentine and more
- Released 3 albums singing and writing for a rock/metal band
- Currently recording and touring in an industrial metal band that I play keys and background vocals for, recording vocals and DJing in a duo techno group, performing guitar and vocals as a solo pop artist, and producing music for myself and in collaboration with other artists.

Equipment:
- Rode NTK
- Focusrite Scarlett 18i20
- Logic Pro

Thank you!!
Pop
Pop-Rock
Electronic
Prog rock
Metal
Singer-Songwriter
Bleed For Me
Topliner and vocalist
Bleed For Me

Memories

Queen of Catastrophe

I See You