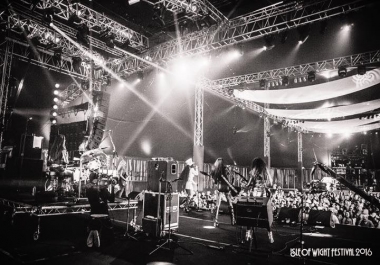 Songwriter/composer for hire. Experienced multi-genre songwriter & TV and indie film soundtrack composer, FULL demo vocals, guitars, strings, drums, etc $350*- see terms for $450
Experienced songwriter, composer and lyricist for hire,
Check out my composition reel on Soundcloud for examples of my commercial composition work.
https://soundcloud.com/hollyhenderson/sets/composition-reel

All of my available services:


- Original lyrics for one song, plus guide vocal (if necessary, no extra charge). - $220

- A song written for you, based on your ideas or brief, or even just an influence based on a song, theme, band etc. With a basic demo for you to have the full composition mapped out, (vocals, lyrics, guitar, bass, drums, melodies) - Price depends on assignment, minimum charge for music/beats, full song, WITH lyrics - $450
& WITHOUT lyrics - $350



To reiterate.

Entire song written WITH lyrics by me also - $450*
Entire song written WITHOUT lyrics by me - $350*
Composition, film, etc, OVER 6 minutes, prices will vary depending on the work, contact for more info.

* see below 'Rights and royalties for other prices

I will record this in my home studio, it will be a mixture of predominantly real, and some programmed instruments. Drums will be programmed, unless you wish to have real drums, in which case will be an extra $40. But I can assure you of the highest possible quality of the programmed drums for a basic demo.
For guitar and bass work, I have an abundance of gear, so feel free to be relatively picky about the sound.

I will also do vocal harmonies on lead or backing vocals, no extra charge.

After the first demo is composed and put together, I usually ask for one revision (if needed) to let me know if you need anything tweaked or changed, which I will do. After that, there is one more revision available for final tweaks and changes.
Then you will receive one MP3 of your demo, (Or WAVs depending on what we discuss.)

ROYALTIES & RIGHTS

For ALL of the above services, I request a 50/50 split as author of either the songs, music or both. You are welcome to distribute the work commercially afterwards in whatever way you see fit, as long as the song is fully licensed to the appropriate PRO (mine is PRS) and I also politely ask for album credits, and/or credit on social media when it is applicable.



Thanks! Please message me with any questions!
Singer-Songwriter
Folk
Pop
Rock
Electronic
Americana
On The Run
Original track, composed for BMG MP, I wrote, produced/mixed, and performed everything on this clip.