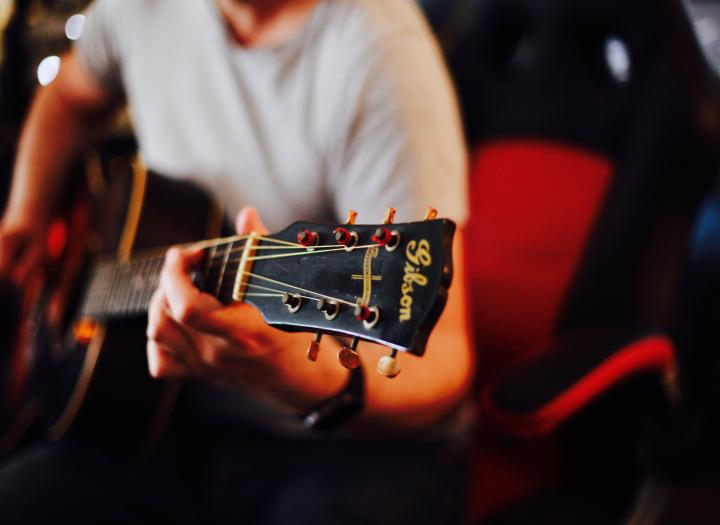 Blues Rock Guitar - Electric and Acoustic Parts Specialist for $95
Have you got completed recordings that need great blues/rock guitar playing?

Do you need that magic combo of producer & player for your project to make it the best it can be?

Do you need additional interesting and musical parts to elevate your songs further?

I'm Nick J Harvey and my job as a sonic craftsman is enable your vision. I tackle every song with the ears of an arranger and record producer (not just a guitar player). I listen to your songs with a depth of perspective always considering how the performance/sounds work together, and then layering parts that aim to affect the emotional response of any listener.

I've always have taken the craftsman's approach to music inspired by the producers, mixers, arrangers and performers of the late 1960's and 70's.

Working with yourself my goal is to elevate your music to maximum enjoyment, engagement, connection and pure sonic delight for your casual listener or diehard fan.

I want soul and spirit in my client's records. My approach to arranging and playing brings that to my clients.

Make your music sound like a modern classic with guitar parts that Rock!

Services Available:

* Lead Parts
* Rhythm Parts
* Other Parts or elements
* Producer Services
* Full Production Services

Instruments: Electric Guitar, Acoustic Guitar, Slide, Bass, Mandolin, Irish bouzouki

I'm very approachable, professional and supportive with the desire to bring your musical vision to fruition with my own expert understanding of blues, classic rock, rock, country and folk. Also as a multi-instrumentalist I bring a deep understanding of rhythm, harmony and musical texture.

I work remotely with my hybrid studio setup.

We can easily set a zoom meeting and dive into the details on a call together.

Please reach out today with any questions you might have.

So let's get rockin!

Send me a message today to start chatting about your next project.
Blues
Americana
Country
Folk
Rockabilly
Rock
Carolina Cardinal
Folk Song
Carolina Cardinal

Cherry Brandy

El Largo Adios

Black Rock

Blues 'n Green