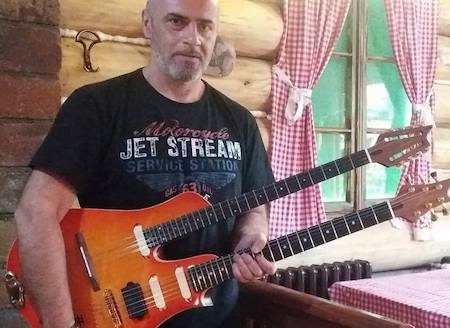 Guitar, greek bouzouki recording per song for $60
Over a twenty years and over 600 songs experience of recording guitars (electric, acoustic), greek bouzouki; specialist for Balkan style of playing. Doing all rhythm and lead tracks in song you need - price is per song. Basic editing...eq and dynamic processing on request.
I have all tools needed to sucesfully record my instruments for your song: 5 quality electric guitars, acoustic guitars, Kemper Profiling Amp, greek bouzouki, Ethno doubleneck electric bouzouki/guitar, variety of microphones...

Recording session 1
Buca Gitarista Offline Recording 1
Recording session 1

Recording session 2