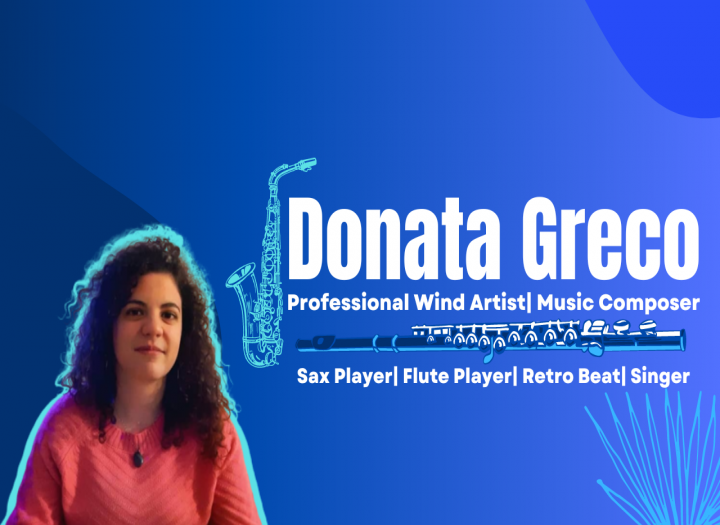 I will be your female rock and pop singer for $40
Hi! I am a professional wind player from Italy. I studied classical music as well as jazz and I am a producer and composer. You can check my youtube for more: https://www.youtube.com/c/donatagreco

I will sing your song (hook or chorus, whatever you need) if you already have the lyrics and the melody. My languages are Italian and English. I am a very high pitch soprano. If you would like me to write something for you, write me!

I will send you an unprocessed track that you can add to your mix and edit as you want.

You can book a video: I will take a 60 seconds live footage, so that you can share it wherever you want! Please note that I will take it while recording (no playback).

My service includes:
High Quality audio files
Lead vocals
Harmonies
Commercial rights
On time delivery
Revisions where needed

Why you choose me:
Premium Quality Music
Royalty free music
24*7 Available
10 years of musical experience
Friendly communication
Voice range from D3 to F#5


My gear:
Aston Spirit
Aston Halo
Focusrite Scarlet 4i4 (3rd generation)

My styles:
classical
jazz
house/edm/pop
rock/metal/prog
folk/popular

Order today or contact me for a custom offer!
Rock
Blues
Pop
Singer-Songwriter
Electronic
Folk
Crazy - Gnarls Barkley
In its original key
Crazy - Gnarls Barkley

Lady, Modjo

Schizzichea - Pino Daniele