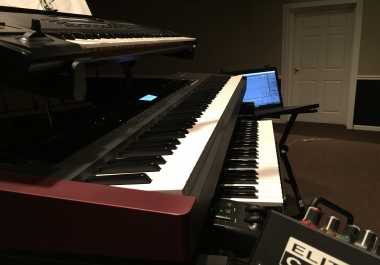 Piano/Keyboard Tracks for Your Songs for $150
I will overdub a mix of your track with some piano and/or keyboards, or create an entirely new and separate track for you to mix in with your song! I have three axes: a Yamaha MOXF8, Roland FA-08, and a Behringer Deepmind 12. I do my recording, mixing, and mastering in Studio One 5 Professional.

Send me your rough mix, and some general direction on what you're looking for. I will respond with some ideas of my own for you to gauge whether I'm getting the gist of what you're wanting. If so, then I'll continue in, and complete the track... sending to you in desired file formats.

I would love to work with you!
Song Samples
Samples from my EP