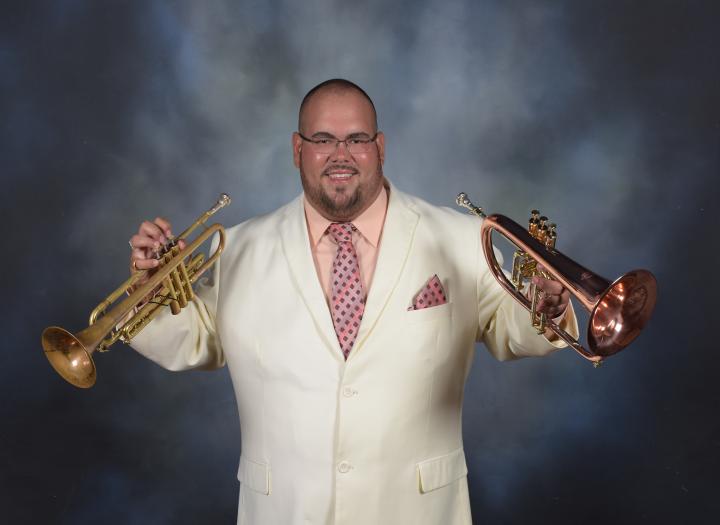 Professional Quality Trumpet/Flugelhorn Recordings and Improvisations for $200
I am a professional trumpet player based in the NYC Tri-state area who has extensive experience performing and recording in multiple styles, including Classical, Salsa, Funk, Jazz, Merengue, Mariachi, Pop, Blues, and Rock music. I recently got off tour with the B.B. King's All-Star Band aboard the Holland America cruise lines playing Blues and top 40 music for large audiences around the world.

Will record for $200 per song. Sheet music and midi guide are very helpful, but not necessary. If you don't have the sheet music it's not a problem. I deliver all of my projects within 7 days, if not less. My equipment include an AKG C414 Condenser microphone, a Royer R10 ribbon microphone, Apogee Duet 2 interface and Pro Tools.

I have experience arranging and re-orchestrating songs. For an additional fee, I can arrange and record specific horn lines to your liking. Improvised solos are also part of my specialty.

I look forward to having the opportunity to add to your project with my sweet, but fiery trumpet sound. Please contact me for more information.
Latin
Jazz
World
Pop
Funk
Classical
Aguadeno
Latest Latin Jazz Single
Aguadeno

Salsa Recording

Star Trek Medley

Our Dear Friend Elton

Soaring Above the City Streets