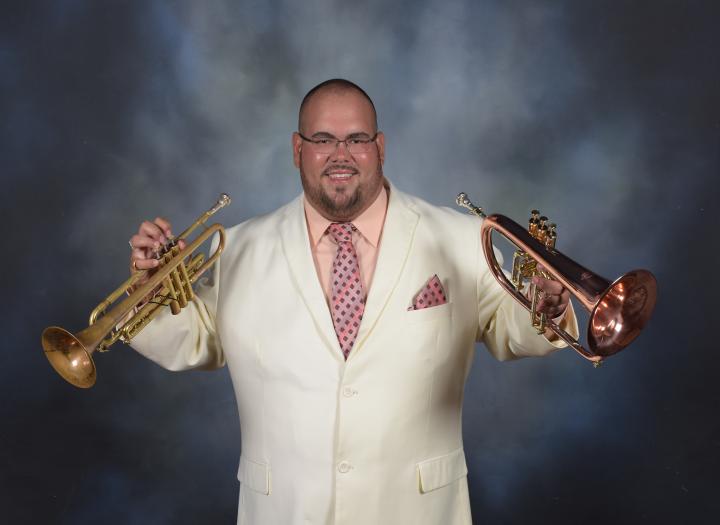 Professional Quality Trumpet/Flugelhorn Recordings and Improvisations for $60
I am a professional trumpet player based in the NYC Tri-state area who has extensive experience performing and recording experience in multiple styles including Salsa, Funk, Jazz, Merengue, Mariachi, Pop, Blues, Rock and Classical. I recently got off tour with the B.B. King's All-Star Band aboard the Holland America cruise lines playing Blues and top 40 music for large audiences day in and day out.

Will record for $60 per track. Sheet music and midi guide are very helpful, but not necessary. If you don't have the sheet music it's not a problem. My equipment include an AKG C414 Condenser microphone, a Royer R10 ribbon microphone, and Apogee Duet 2 interface with ProTools.

I also provide recorded improvised solos. Also, if you don't have specific horn lines in mind and you would like me to add horn lines I can add them for a separate fee. I have experience arranging and re-orchestrating songs.

I look forward to having the opportunity to add to your project with a fiery trumpet sound. Please contact me for more information.
Latin
Blues
Jazz
Pop
Pop-Rock
Funk
Soaring Above the City Streets
My latin jazz single
Soaring Above the City Streets

Salsa Recording

A Nieuw Funk

Star Trek Medley

Our Dear Friend Elton