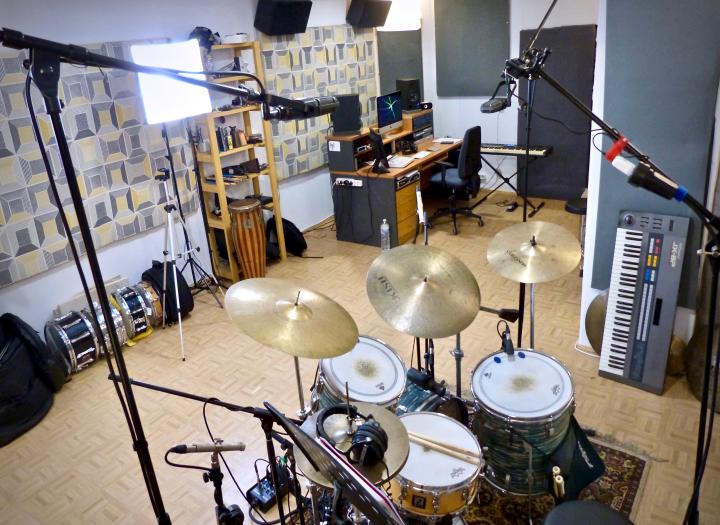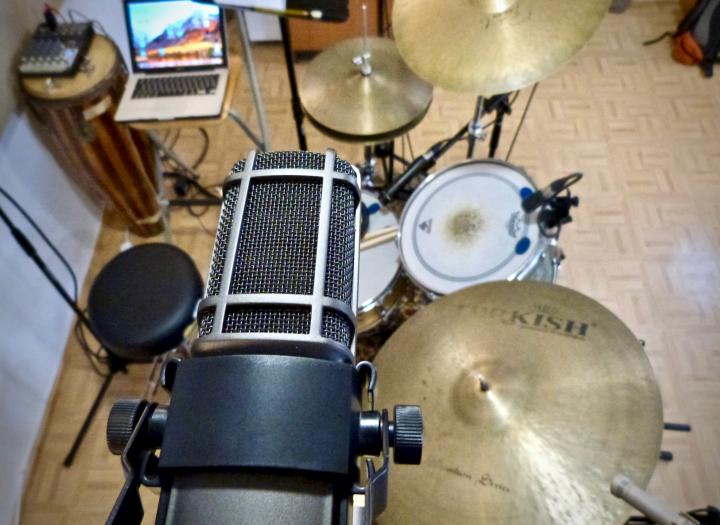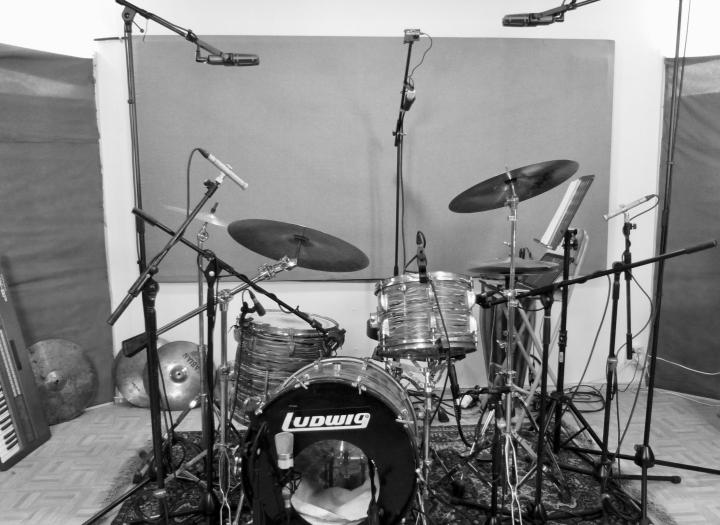 Professional Vintage Drum Tracks by Oriol iol Cases. 13 Raw tracks. for $75
Beautiful drum tracks with a vintage drum kits.
Ludwig Blue Oyster, and Premier Soundwave's kits.
Influences of Ringo Starr, John Bonham, Ginger Baker...
Very nice sound!
Snares: Rogers, Ludwig, Premier, Pearl...
Great variety of cymbals.

With my recording's I search a warm and pleasant sound.

I'm a drummer and music producer.
I'm from Barcelona.
Contact me for any doubt.

I record the drum's with 13 tracks.
You will receive the 13 tracks with phase and delay modification to have the best starting point to start processing and mixing the drum's.
They have no other kind of process.

If you want the tracks processed or well mixed in a single track, I have another service open on my profile which you can check.

List of microphones:
1-Bd in Akg D112
2-Bd out AHL (clon U67)
3-Snare top Sm57
4-Snare down Sm57
5- Tom1 Senheiser E604
6-Tom 2 Senheiser E604
7-Ride Oktava Mk-012-0
8-HH Oktava Mk-012-01
9 and 10- OH Superlux R-102 (Ribbon)
11 and 12- Room Rode Nt1
13- Frontal Room Fame Vmr-12 (Ribbon)

Drumkits:

Ludwig Super Classic Blue Oyster Blue Pearl (70's)
Premier Soundwave (70's).
Sonor Sclass
and more..

Snares:

Rogers Dynasonic 14″x6,5″
Lugwig Supraphonic 14"x5'5"
Premier Black laquer 14″x7,5″
Yamaha Black Steel 14″x5,5″
Sonor Sclass 14″x4″
Pearl NN 14″x6″
Ludwig Piccolo 13″x3″
Sonor Jungle 10″x2″


Cymbals:

Ride Turkish Milenium 20″
Ride Zildjian Avedi's 20″ (70's)
Pink Ride Zildjian 20″
Hi-hat Zildjian K 14″
Hi-hat Turkish Clasic Rock 13″
Hi-hat Turkish Traditional Mini 10″
Hi hat 16″
Full Crash Paiste Signature 18″
Fast Crash Zildjian Avedis 17″
Crash Sforzando 17″
Crash Sforzando 15″
Istanbul Splash Turkish 10″
Trash Istanbul 16″

And varius percussion instrument.

Recording:

-Logic Pro X
-Ableton Live
-Slate Digital (plugins mix software)
-Apogee Ensemble
-SPL Mixdream XP

Pre's: Audient, Apogee, GAP.

Hugs!!
Rock
Pop
Pop-Rock
Folk
Soul
Blues
Texas
Sample of recording in my studio.
Texas

Seguim

Slow Funk

Pop Rock.