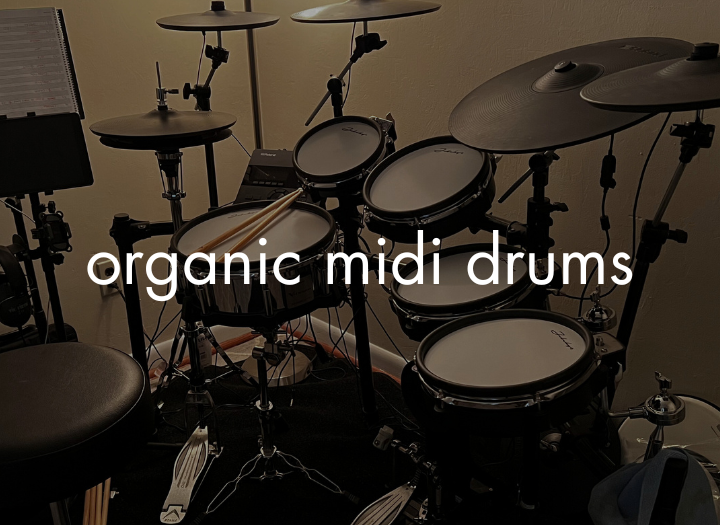 Organic MIDI Drum Tracks/Programmed Drums By Top-Rated Studio Pro for $50
Hello, I'm Mart Evans, a versatile drummer with over 30 years of experience in the industry. Based in Philadelphia but originally from London, I've been recording MIDI drum tracks for bands, solo artists, and producers worldwide from my home studio for the past two years. Whatever your needs, I can provide you with a tasteful and organic drum part for your music.

As a drummer first, I understand the importance of dynamics and groove in a track, and that's why I always track live to keep the human element intact. You aren't getting a programmed part or a loop lifted from a third party. I consider myself very much a song drummer, and my aim is always to provide a part that fits your music perfectly and conveys the emotion you want.

My roots are in Rock/Pop, but I've touched on Country, Power Pop, Singer-Songwriter, Americana, Soul, Prog Rock, and Indie, amongst many others. At the end of the day, regardless of genre, I just like playing good music.

I have an upgraded Roland TD27 kit with the digital hats, ride and snare all going into a Mac with an Apollo audio interface along with Logic and Pro Tools. For sample libraries, I rely heavily on Toontrack's Superior Drummer 3 and its expansions. I also have Steven Slate Drums, EZDrummer 3 and Addictive Drums 2 as well.

I'll always provide you with a MIDI file, but I have a host of libraries to pick kits from if you need audio. We can work in either audio or MIDI, whatever your preference is.

To get started, send me a mix of your track, the BPM, and any notes or reference tracks you may have, and we're ready to work!

Choosing a session musician for your project is a big decision, so I ask that you reach out to me first so we can discuss what you need. I don't want to waste your time or money if I don't feel I'm a fit for your project, so if you have any questions, please reach out. I'm always happy to chat about drums and music!

Thanks for your time,

Mart.
Rock
Pop
Soul
Country
Electronic
Prog rock
MIDI Drums Demo Reel
See my Soundcloud and Video tab for more examples.