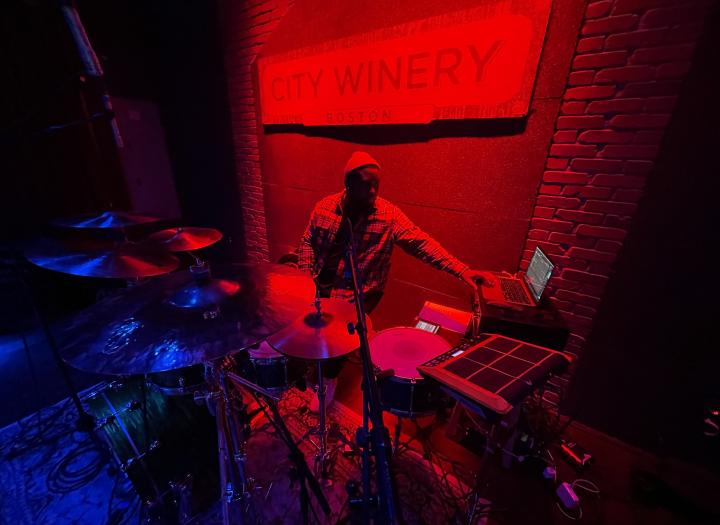 High Quality Drum Tracks for $200
IM BACKKKKKK!!!!!!! After relocating and some life changes, I have returned and excited to work. It took a while, But I have a new studio and its locked and loaded ready for your projects.

Who am I? Coran "Spardakis" Henley is a Professional Drummer, Mix Engineer and Actor based in Boston, MA. As a Berklee Alum, Coran is well versed in many styles such as Jazz, Rock, Pop, RnB, Hip Hop, Country. You name it. Whatever you need, it can be done. Please check out the audio examples, also mixed by Coran. Check out the video for an example of playing multiple genres, to help you feel confident about ordering this service. Coran can also be seen on Drums in the movies "Don't Look Up" playing for Arianna Grande and Kid Cudi and "I Wanna Dance With Somebody" as Whitney's Drummer in the Rickey Minor Band.

Drum tracks are recorded with the latest DAW, quality audio conversion and quality mics. Drum Loops and other percussion live or programmed available too with an additional fee. This is your one stop shop for your musical needs!

SO!

What you get!!
1. 2mix of the processed drums
2. 2mix rough of the song with drums
3. A folder of RAW (unmixed) multitrack wav files in desired format
4. A quick and solid turn around time

Any revision requests will be made happily! Multiple revisions will be subject to an additional fee.

Can't wait to create!
Hip Hop
Jazz
Pop
Gospel
R&B
Reggae
Coran Reference 1
New Studio Bass and Drum Tracking
Coran Reference 1

Coran Reference 2

Coran Reference 3

Coran Reference 4

Coran Reference 5