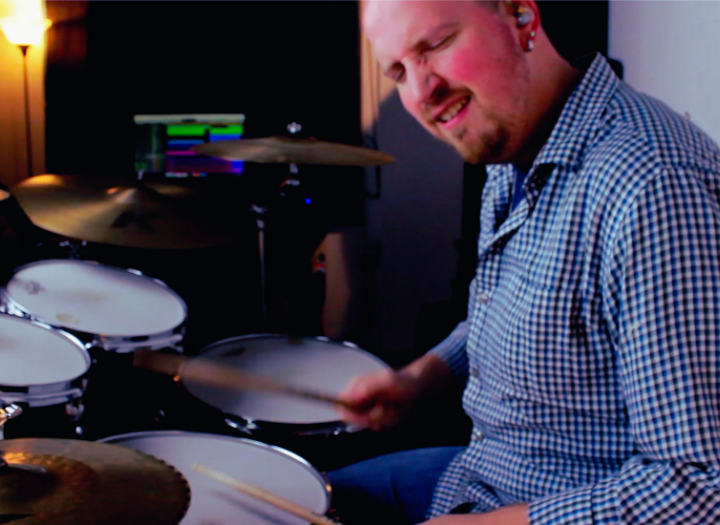 In-The-Pocket Drum Tracks for $75
**PLEASE MESSAGE ME BEFORE ORDERING**

My service includes the following
- Individual stems of each track
- 3 separate takes to choose from
- 3 revisions if needed
- Proficient in all styles, including (Rock, Pop, Funk, Blues, Jazz, Country, etc..)
- Open communication and willingness to go the extra mile to get what you want in your music
- A positive experience that will produce a great working relationship for future projects

TURNAROUND: Turnaround times may vary. I am a traveling musician and am not always available for quick turnaround times. I do, however, have access to top-of-the-line recording studios for tracking drums.

Gear:
- Shure, AKG microphones
- Yamaha Oak Custom Drums - Sizes 8'-16' Toms and 18' and 22' Kickdrums
- Yamaha Vintage Maple Snare Drum
- Zildjian K series cymbals
- DAW: Logic Pro X
- Computer: 2022 Mac M1 Mini
- Interface: Focusrite Clarett 8Pre USB

I'll send you a rough mix of my drums with your track to give you an idea of how I am playing your song(s). I will then record 3 separate mixes after getting feedback from the artist to give that artist options to pick and choose from.

My standard setup includes 8 tracks for drums. If you would like the tracks as a stereo wave file, I can do that as well. If you need them mixed, that can also be arranged (see my drum mixing gig for more info).

I am open to trying anything that the artist feels will take their song to the next level. The music comes first, always!
Pop
R&B
Funk
Rock
Singer-Songwriter
Soul
I Want It That Way
Kyle Tupper - Drums
I Want It That Way

Funk/Soul/R&B

Drum Groove Over Guitar Solo