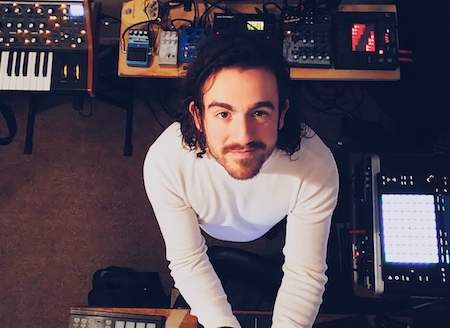 Get your song mixed for 100 bucks for $100
Get up to 30 tracks edited and mixed, including a little master bus processing, for $100. I will make sure your mix sounds balanced, clear, and professional. Most of all, you will get a mix that reflects what YOU want to say with your music.

What you get:
- 24-bit WAV/mp3
- 3 revisions if needed
- 1 version with processing to bring it to a normal listening volume, 1 version without that processing in case you want to send it to a separate mastering engineer.

DAW/Plugins/Studio Info:
- ProSonus Studio One, Ableton Live 9 Suite, Reaper
- Vocals edited, processed, and tuned up with Melodyne
- Mix Room is treated with Primacoustic high density fiberglass sound paneling and GIK 244 and Monster Bass Traps.
- Plugins from FabFilter, Black Box Analog, Native Instruments, Focusrite, Valhalla DSP, Eventide, Unfiltered Audio, Soundtoys, and many more.
- Tons of guitar/FX pedals, samplers, synthesizers, etc. to run audio through if you want me to get creative.
- Outboard preamps from Overstayer and Shadow Hills for reamping and even other processing.
- Native Instruments Maschine/Komplete 10
- Drum Sample Library of about 13k samples (Will sometimes replace/augment existing drum tracks if it seems necessary)
- Tracks will be mixed on Equator Audio D8's.
Rock
Electronic
Ambient
Folk
Hip Hop
Pop-Rock
Joe Garofalo Mix Reel
Short compilation of tracks I have mixed.