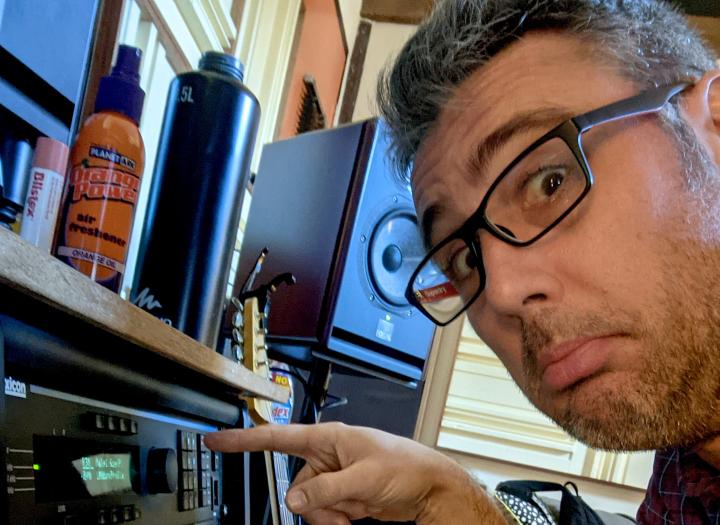 Chart topping Pro Mixer. FREE Mastering included. Pro studio. Artist focused. Vintage & modern analog. for $200
Welcome to Mixosmosis - my sonic dojo.

I love mixing, I love music. I'd love to be a part of your music journey.

I'm a 20 year professional, mixing all genres of music. I mix everyday for a living in my purpose built hybrid digital-analog mix room using the latest digital interfaced with vintage and modern analog classics and custom 16x2 analog summing.

My goal is to bring your song to life and make it sound the best it can be. Any genre, I'm passionate about all music. Communication is vital, so a detailed brief and/or conversation is essential before we begin.

Your satisfaction with my work is paramount to myself and my studio's reputation. My goal is to mix your song and blow you away the first listen, and if you want to make any changes, then I do it with enthusiasm, and we keep going until you say "Print!" If I can not meet your expectations through collaboration or within the agreed time frame for the services detailed I will happily refund your cash, 100% guaranteed.

I also offer a free streaming service for reviewing your mixes: high quality audio of your mix streamed directly from from my mix buss to your studio or sofa so we can do revisions LIVE together while you listen to the changes as they happen. My client interaction is part of the experience of working with me.

Please also check out my mastering & Dolby Atmos services listed in Airgigs.

You can hear a small sample of my work here, or my website also has a good collection for a more in-depth taster!

I very much look forward to hearing from you! Best, Nate.

Credits include: SONY / WARNER / UNIVERSAL / FOGHORN / 456 RECORDS / ISLAND / NETFLIX / DISCOVERY / NATIONAL GEOGRAPHIC / LIONSGATE / MGM / LAETITIA RIBEIRO / ROGER LOCK / CITIZEN DOG / JOHN H LEGEND / HOODOO GURUS / JOSH PYKE / BRETT HUNT / PLUMMET / OULAW AVE / THE DRAWING CLASS / CHRIS DIAMOND / IAN COOPER / NATHAN BRAND / MAYHEM 101 / MONTANA / THE SLEEPY JACKSON / KING JACK / AN EMPTY FLIGHT / GLENN RICHARDS / HIBISCUS BISCUIT / PAUL GREENE / KATY McNAMARA (WREN) / THE RIDE ONS / HIRST & GREENE / THE CAPTAINS PACKAGE / NOOGIE / NATIONAL PORNOGRAPHIC / BULLYGIRLS / COPAL DEEP / JERICHO FALL / VAN SERENO / ILIAD / SWELL / TOADSTOOLS / UNDERPASS / SHELLBACKS / PEPPERMINT-T / GREG ROYAL / MEKONICS / DUPPY and many more.
Mixosmosis Mix Samples #1
A music montage of some recent mixes.
Mixosmosis Mix Samples #1

Mixosmosis Mix Samples #2