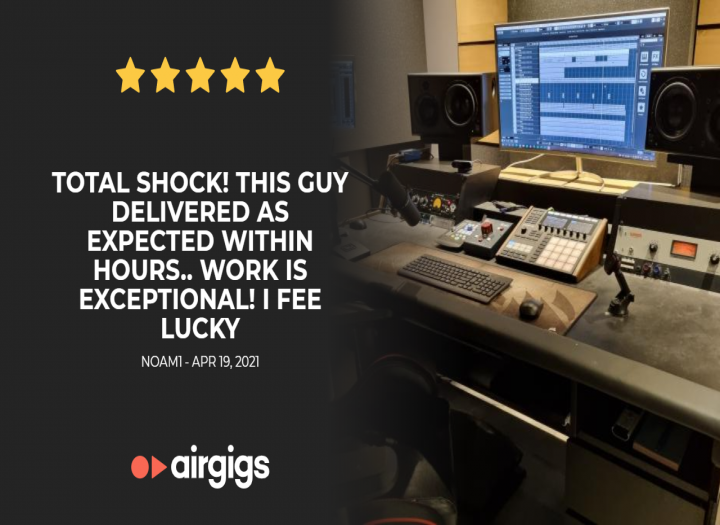 Mixing & Mastering for $300
Hi, My name is Idan I own a commecial recording studio in Israel.
Working for over 9 years in the industry with the top singers in Israel,
Produced songs with Liel Bar-z, Noam Sela, Shiloh & Bros, Dudu Fisher, and more!
Studied with the best engineers in Israel and also produced many songs you can find on all streaming platforms.
I use Cubase with the top plugins and analog gear (1176, la2a, 73)
I mix on ATC 25scm Monitors (best in the world)
I am very communicative and I will do my best to get your sound to the next level.
Thanks for your trust!
Pop
Pop-Rock
Soul
Hip Hop
Electronic
EDM