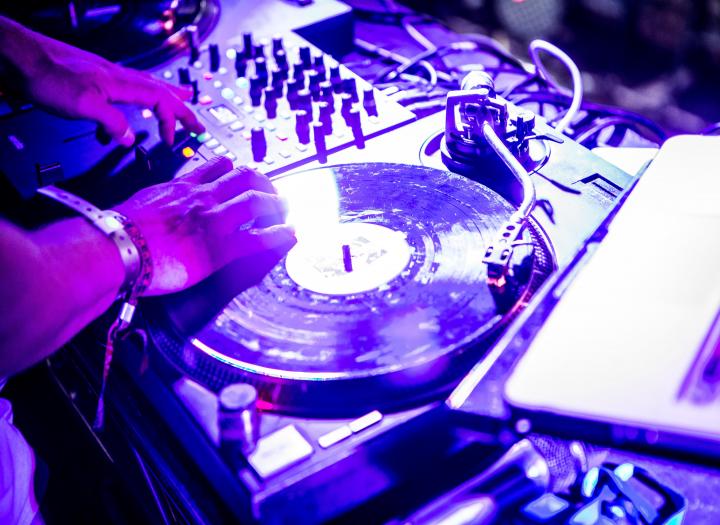 PRO DJ SCRATCHING & TURNTABLISM for $95
Hello I am KILLER TOM.

You may know me as one of the UK's most accomplished turntablist and scratch DJs.

Musicians, producers and digital creatives collaborate with me due to my 20+ years experience of stadium, festival and battle DJ sets, combined with my professional studio setup and classical musician training.

Here's some highlights to help you see if we're a good fit to work together on your latest creative project:

SETS & FESTIVALS
— Beyoncé and Jay-Z: OTR II World Tour Launch Set (Cardiff, 2018)
— Leeds Festival: Relentless Stage Opening Set (Leeds, 2013)
— Goldie Lookin' Chain: Europe Tour DJ over 500+ dates (2005 to 2019)

TURNTABALISM
— Relentless UK Mixtape Championship - Winner (London, 2013)
— Red Bull 3Style UK DJ Championship - Finalist (London, 2013)
— DMC UK Team DJ Championship - Finalist (London, 2010)

MUSICAL TRAINING
— ABRSM Practical Grades: Piano (Grade 5)
— ABRSM Practical Grades: Music Theory (Grade 5)

WHAT YOU GET
I will provide you with professional quality scratches and cuts to enhance and bring out the very best of your song, beat, ident or mixtape.

Using your supplied audio I will scratch a hook, phrase or chorus which best fits your project. My project fee covers this for:

— One single track
—Including an intro and outro
— Including two choruses

If you can't find a sample, at no extra cost I will find one for you from my extensive collection ready for commercial use. To ensure that you are 100% satisfied with the finished result, I also offer unlimited revisions to your track at no extra charge at all.

EQUIPMENT
If you're a first class creative, your project deserves the best equipment! Here's what I use in my private studio setup to record your track and instrumental cuts precisely with excellent sharpness and superb output quality:

— Technics 1210 SL1210MK7 DD Turntables
— RANE ONE DJ Controller
— AKAI Pro MPK88 MIDI Controller
— Dynaudio LYD 7 Pro Reference Monitor
— Avantone Pro MixCube Mini Active Reference Monitor
— Solid State Logic SSL+ Interface
— Ableton Push

That's it! Click on ORDER / CONTACT ME and we can get started today.
Client sample 1
Chorus and mixtape DJ scratching.
Client sample 1

Client sample 2

Client sample 3

Client sample 4

Client sample 5