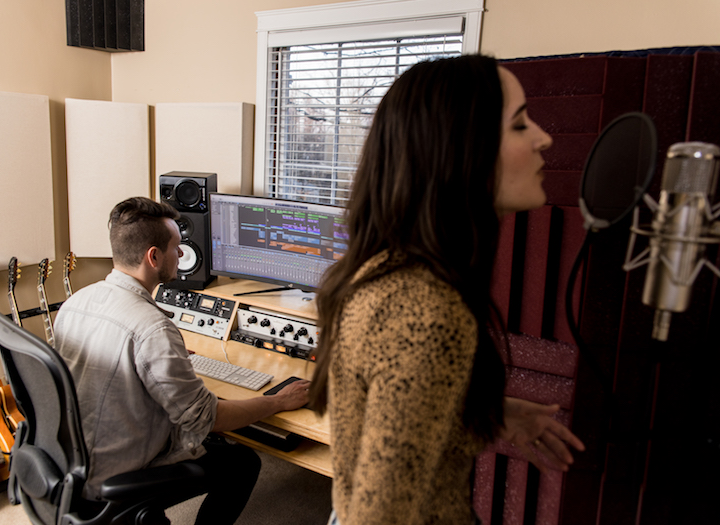 Country, Folk, and Singer/Songwriter Pitch-Able Demo Production - Arrangement, Recording, Mixing, & Mastering for $399
If your song needs that special Nashville touch, you've come to the right place! My mission is to help bring your song's story to life and quickly produce a pitch-able demo recording.

Demo production includes:
Artist Discovery Call
Drums
Bass
Acoustic & Electric Guitar
Keys Pad
One lead instrument: Guitar, Slide Guitar, Banjo, Pedal Steel, Mandolin, Dobro, Piano, Synth

If you'd like to cut your own vocals, great! If not, I have a huge network of amazing singers we can choose from. Please budget an additional $100-150 to pay for their service.

I'm a professional producer, engineer, and multi-instrumentalist living in the heart of Music City. I've recorded on and produced more tracks than I can count, and I'll take a unique and personalized approached to anything you throw at me. I'm a songwriter first, so I live to service the song.

While I have written and produced in almost every genre of music, my specialties are modern country, pop rock, americana, folk, and singer-songwriter.

I record everything in my professionally-treated home studio, and am fortunate enough to have some really cool microphones we can use to make your recording sound amazing!

To listen to some of my work, please check out the Audio tab or visit my website at https://song-rise.com/portfolio-blake-mohler

Instruments I play:
Acoustic and electric guitar
Bass guitar
Drums
Piano, keys, & synths
Banjo
Pedal steel
Mandolin
Dobro

I've got a packed schedule recording, writing, and performing, but I promise to give your song everything I've got until we're both happy with how it sounds. Shoot me a message if you have any questions, and let's make some awesome music together!

Please check my other services if you just need a full release quality demo, or just certain instruments on an already produced track. I also just edit and mix songs, too!
Americana
Country
Folk
Pop-Rock
Singer-Songwriter
Rock
American Classic
Modern Country
American Classic

Anniston

Different Roads

Lucky I'm Lonely

Sounds of My Hometown

Nowhere

Better With Time

Whiskey