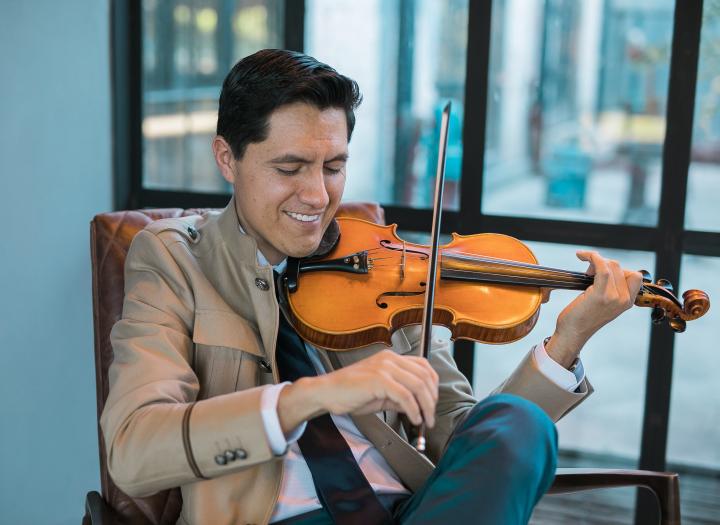 Session Strings Musician for $250
With years of experience in various genres and a versatile playing style, I am confident in my ability to enhance any musical project that requires strings, specially Gyspy Jazz and Jazz Projects. Whether you need a solo violinist or a full string section, I am equipped to deliver the sound you desire. Remember not only I can record a single line of violin, I can layer full sections.

I offer competitive rates, full Money-back guarantee, and am able to work remotely very efficiently. Not only do I have a passion for playing the violin, but I also pride myself on being reliable, easy to work with, and able to adapt to any musical situation

Please contact me with the specifics of your project to make an appropriate budget, and to discuss how I can help bring your music to the next level.
Jazz
Classical
Pop
Country
Funk
Rock
Over the Rainbow
String Section
Over the Rainbow

Redemption

Cafe 1930

Estrellitas de Esperanza