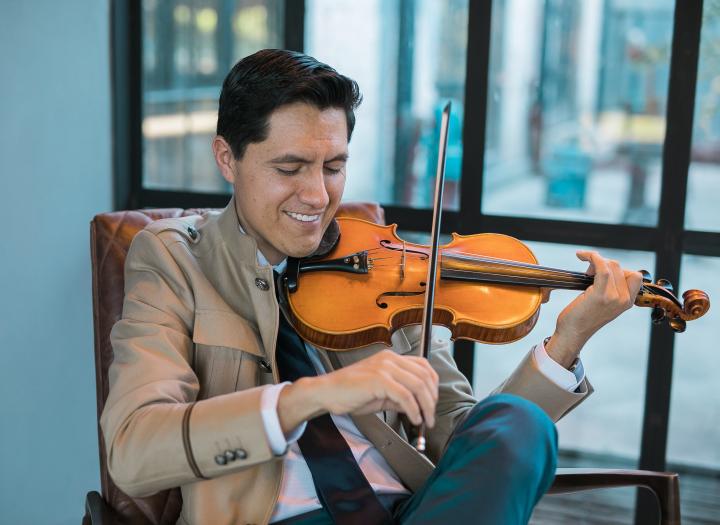 Session Strings Musician for $50
Hi I'm Miguel, violinist based in Mexico, I mainly play Jazz, specially Gypsy Jazz, Manouche. Also play Klezmer, Classical Music, Tango, Pop, and many popular styles. I can play from a score, from ear, improvise and arrange.

When you hire me as a session musician you get professionalism and quality musicianship and artistry from beginning to end. The cello and viola parts that I don't play, I record with great musicians from the Symphony Orchestra.

I consider each project on it's difficulty, length, amount of instruments, etc. For standard projects of 1 min duration, skill level is easy to intermediate, it's a gig of $50.
Classical
Jazz
Pop
Electronic
Neo soul
Funk
Estrellitas de Esperanza
Composition played by Karen Bentley and Miguel Fajardo