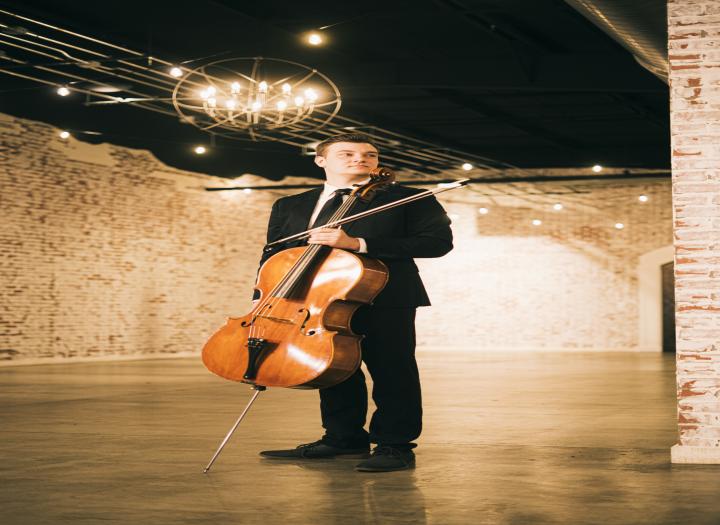 Record professional Cello and Bass tracks for $100
Hear more demos at https://www.stevenschumann.com
I am an Award-Winning professional cellist and multi-instrumentalist living in Nashville Tennessee, and would love to work with you on your next project. I work with producers both locally in-studio and remotely. I am experienced in many different genres, but have been featured especially in pop, country, folk, and cinematic music. I am featured in the winner of the 2019 International Songwriting Competition in the Country music category "The Landing" by Kate Pederson, and I also won the 2019 Belle and Lynum Jackson competition for classical performance.

I can either perform parts as a single cello, or overdub and stack parts to create a lush section sound. I can add violin stacks in addition to cello stacks. Please reach out to me if you have any questions or would like to work together!
Pop
Folk
Singer-Songwriter
Classical
Rock
Country
Waiting on a Smile-Cypress
Cello plays throughout, solo at the instrumental
Waiting on a Smile-Cypress

The Landing- Kate Pederson

1000 Years String Cover