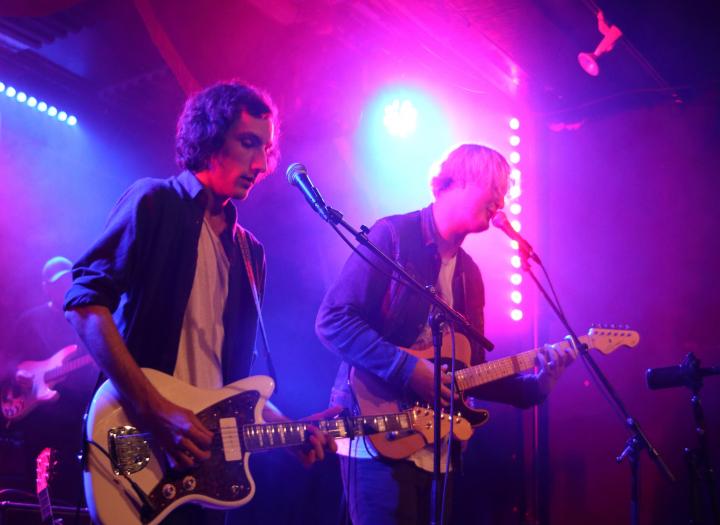 Electric/Acoustic Guitar and Electric Bass Any genre for $75
Session musician and producer from Oslo, Norway. I have 15 years of experience playing, writing, producing, and recording music in most genres (blues, country, folk, bluegrass, metal, R&B, hip-hop, and soul to name a few). I specialise in more retro sounds, but can assure you that I can deliver quality modern sounds too.

It is important for me that you, the client is satisfied with the result. For that, communication is key. I will make sure that the whole process, from ordering, to you dropping the new track(s) into you song, goes smooth and easy.

I would love to contribute to your next project!

Please see gear list below. If you are looking for a specific sound, you are welcome to pick and choose the gear that you want me to use. If you're not, I'll pick what I think will fit the vibe. You can try to describe it, but the best thing would be to send me a song that featured similar sound to what you are looking for.


Gear list:
Electric guitars:
- Harmony Rocket (1972)
- Eastwood Airline Jupiter
- Gibson Melody Maker, Joan Jett Signature
- Jazzmaster quality parts guitar
- Framus Nashville (1970s)
- Hutchins "Vox Phantom"-copy
- Kent 820 (1960s)

Acoustic Guitar
- Martin 000-15M (2001)
- Dobro resonator guitar

Amps:
- Silvertone 1484 Twin Twelve (1964)
- Vox AC30 with Creamback speakers
- Small practice amp branded Morgan (Not THE Morgan). Interesting sound. Works when you need something different.
- Dynacord Perfect (1970s solid state "twin" sound)

Speaker cabinets:
- Homemade 2x12 with Vintage 30s
- DNS 1x12 with stock unbranded speaker (1980s)
- DNS 1x12 with Marshall G12 (1990s)

Pedals:
- Too many to list.

Bass gear:
- Fender Jazzbass
- Sansamp BDDI

Preamps:
- Focusrite ISA220
- Focusrite Octopre
- Focusrite Liquid Saffire (with vintage preamp modelling)

Console:
- Studiomaster 16-8-2 (1980s)
- Teisco MX-800 sidecar (1980s)

Other:
- Fostex 3180 Spring Reverb
- TL Audio 3021 Stereo/Dual Mono Compressor

If you have any questions, feel free to ask. I'll answer them as quickly as I can.
Fine
This is one of the singles from Windmills and Giants. I play electric guitar. All rights reserved Windmills and Giants
Fine

Venom Eyes

Hip-hop/Blues-rock-track