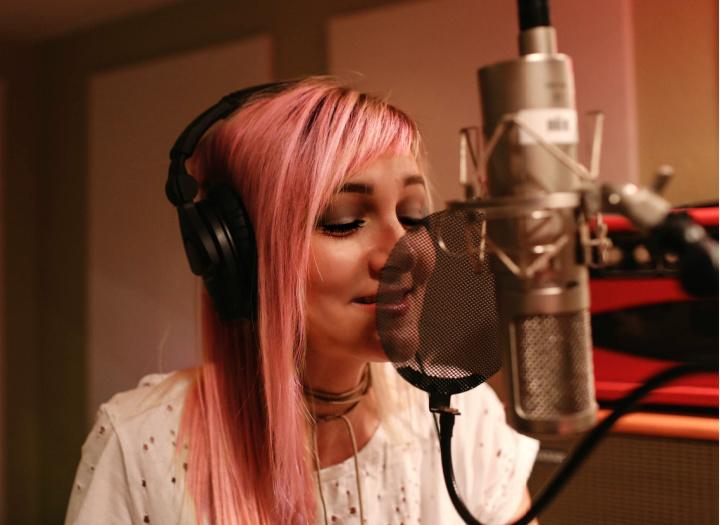 BACKGROUND VOCALS for $300
With over 20 yrs of industry experience, I am a vocalist (w/4+ octave range), songwriter, vocal producer, certified vocal coach, & artist developer. 10,000+ hours of live performance and recording experience, combined with my musical influences from all genres including but not limited to Pop/Soul/Funk/Blues/Rock/R&B/Jazz.

Worked with: Troy "R8DIO" Johnson - (Candice Pillay, Dumblonde, Jesse McCartney, Eve, JLo, Chris Brown, Backstreet Boys, Will Smith, Solange, Kelly Rowland); Rickey "Slikk" Offord - (Rodney "Darkchild" Jerkins, American Music Award - Ariana Grande); Damon Elliott - (Dionne Warwick, Beyonce, P!nk, Gwen Stefani, Christina Aguilera); Associate Producer, Development Team (songwriter/vocal producer/developer) with Max Gousse, Artistry Worldwide LLC (Beyoncé, Dreamgirls), Producer Damon Thomas (Babyface, Justin Beiber, Tyrese), & Producer Kosine (Da Internz: John Legend, Justin Bieber, Nicki Minaj)

Compared to Kelly Clarkson and Beyonce with her "clear, yet powerful vocals," Dale Kawashima named Amanda Earhart "Best Vocalist".

Project Services: 3 Harmonies, 2 stacks ea, 1 revision, 2 takes
Home Studio Gear: Protools 12, LA-320, Apollo Twin Solo

I'd love to hear about your project. Click the 'Contact' button above to get in touch.
Supernatural

Orange Crush (demo)

Blueberry Fire