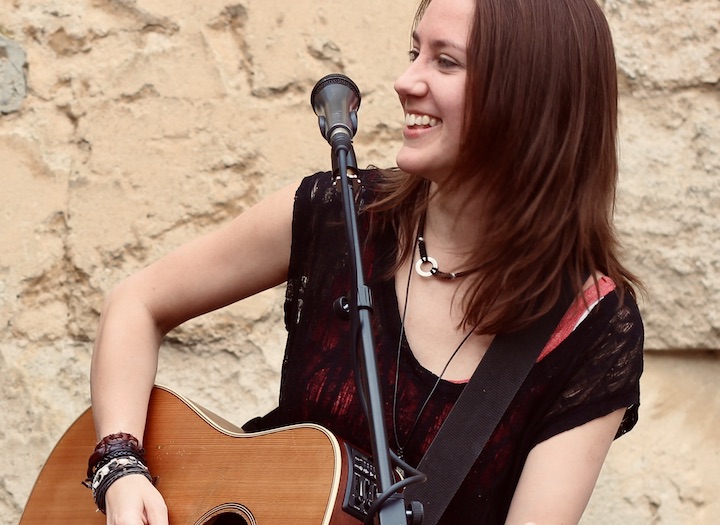 SOULFUL, VERSATILE FEMALE LEAD VOCALS AND BACKING/HARMONIES, BILINGUAL for $160
Hi, I'm Anna B: professional singer, songwriter, recording artist and session musician.
I have worked closely with producers in recording sessions and have been recording my own vocals, songs, demos for around 15 years.

My studio setup includes:
*Focusrite Scarlett 2i2 Audio Interface
*Neumann TLM 102 Microphone
*AKG 414 Microphone
*Logic Pro X

Vocal Packages Offered:
1. Lead vocal ONLY $100
2. Backing vocals/harmonies ONLY $60
3. Lead plus backing/harmonies $160

For lead vocals I include up to 3 takes in the price.
For the BGVs I can provide up to 3 separate tracks (low, mid,high)

If you would like to discuss other options please get in touch. I also offer topline/songwriting service.

Delivery Time/Turnaround:
*within 10 days
*please get in touch if you have stricter deadline in mind. I may be able to accommodate.

What I will provide for you:
*tracks as raw, untuned wav. files (unless otherwise specified)
*tracks with basic edit if required (eq, compression, reverb...)
*1 free revision (subsequent revisions $30)

I look forward to working with you on your project!
Ambient
Americana
Country
Neo soul
Soul
Singer-Songwriter
Vocal Demo Reel - ANNA JAYNE BURTON
I was the singer, songwriter, BVs, Ac. Guitarist, pianist on these tracks
Vocal Demo Reel - ANNA JAYNE BURTON

Harmonies/Backing Vocals Showreel