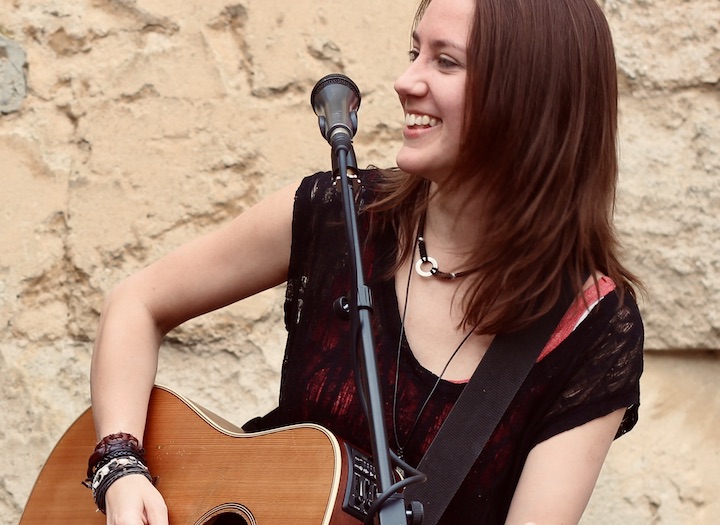 SOULFUL, VERSATILE FEMALE LEAD VOCALS AND BACKING/HARMONIES, BILINGUAL for $175
Hi, I'm Anna B:
20 years' experience as a singer, live and studio work
I am also a songwriter, recording artist and session musician (guitar/bass).

I would love to help you with your project!

What I can provide for you:
1. LEAD VOCAL (2 takes to choose/comp from)
2.BACKGROUND VOCAL ARRANGEMENT
(usually 1-2 harmony lines + 2-3 tracks of BGVs/ooohs/aaahs...)

I work from my home studio, using pro equipment: Macbook Pro, Logic Pro X, Neumann, AKG, Sure Mics...

Delivery Time/Turnaround:
*within 7 days
*please get in touch if you have stricter deadline in mind. I may be able to accommodate.

My recordings will be sent to you as raw, untuned wav. files
OR tracks with basic edit if required (eq, compression, reverb...)

*2 minor revisions included (subsequent revisions $25)

Please don't hesitate to get in touch and have a chat through your project. I'm happy to customise my offer to your individual needs and wishes.
I'd love to hear what you're working on!
Ambient
Americana
Country
Neo soul
Soul
Singer-Songwriter
Vocal Demo Reel - ANNA JAYNE BURTON. SONG2: 00:43, SONG 3: 01:12, SONG 4: 02:12, SONG 5: 03:07, SONG6: 04:00
I was the singer, songwriter, BVs, Ac. Guitarist, pianist on these tracks
Vocal Demo Reel - ANNA JAYNE BURTON. SONG2: 00:43, SONG 3: 01:12, SONG 4: 02:12, SONG 5: 03:07, SONG6: 04:00

Harmonies/Backing Vocals Showreel