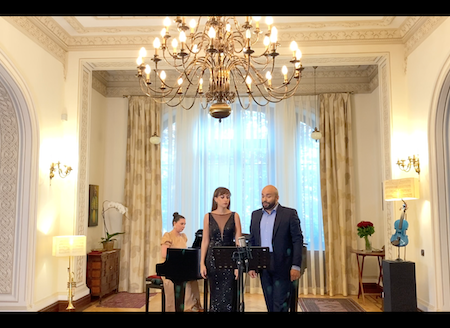 Professional lead/backing vocals in 5 languages - Classical singing, Symphonic Metal, Rock, Pop and Jazz for $80
With more than 15 years of singing experience, a Masters degree from an Italian Conservatory and from the Sorbonne University, I can sing, record and mix professional vocals (low, medium and high vocal registers) for your songs, tracks, demos or jingles. I will provide great quality recordings, efficiency and communication.

Offers:

Record vocals and harmonies with your lyrics and music.
Genres: Classical singing (operatic singing), Symphonic Metal, Pop, Rock, RnB, Jazz and others.

Here's how the process with me typically works:

1. After receiving your instrumental track, the vocal melody (can be on scores or a recording track) and the lyrics, I'll record and send you a first draft of your song to be listen and approve.

2. With your revision, new instructions and approval, I'll record a second draft of your song with the backing vocals.

3. Again, I'll consider your new revision and instructions to record the final draft.

4. I'll record the final draft, send over for approval and mark the project as complete.
*For more than 3 revisions, negotiations can be made.

For questions and details, feel free to contact me at your convenience.
Classical
Choral
Pop
Pop-Rock
Jazz
Rock
Metal
Down in a Hole - Alice in Chains Cover
Lead, back Vocals and guitar by Marina Melaranci
Down in a Hole - Alice in Chains Cover

Flower Duet - Délibes