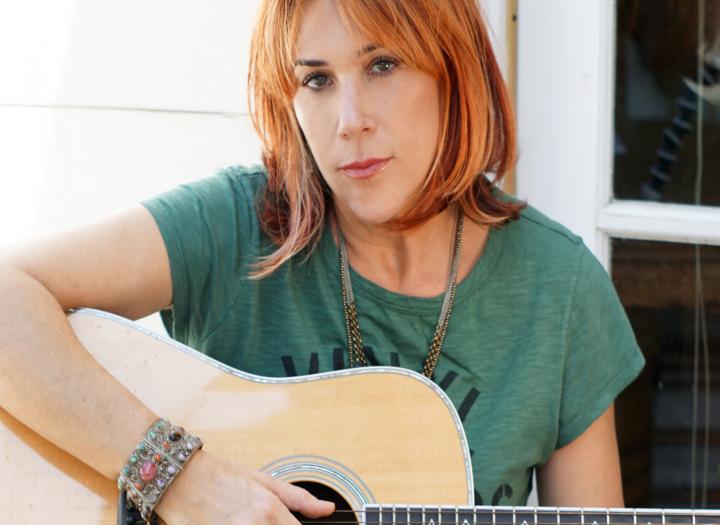 LEAD VOCALS for Soul/Chill/Neo-Soul/Acoustic/Singer-Songwriter for $251
Singer, songwriter; singer of the Emmy winning theme song "A Place In Time" from The 4400 with years of experience in vocal and songwriting training with Gerald White and Harriet Schock. I've recorded with the legendary Stephen Stills and T.O.N.e-z and have featured vocals on CBS, Lifetime, The CW, won an award from The USA Songwriting Competition.

Hi, I'm Amanda Abizaid and I'm an LA based award winning singer, songwriter and vocal melody writer for hire. I was the voice for Aly Sheedy and Charisma Carpenter on Strange Frequency and sang the featured song "Dreams in Ashes" from Lifetime Television's Odd Girl Out, as well as other lead vocal appearances in songs appearing in Pretty Little Liars, Smallville, One Tree Hill and Charmed. I work from my professional home studio to capture the perfect vocals for your project. My vocals have been described as soulful, sultry, haunting, soothing, storytelling, naturally warm and inviting. I am a Soprano with a 3-octave range. I have many styles including Americana, Adult Contemporary, Chill EDM, Singer/Songwriter, Country Pop and Neo-Soul. I'm excellent with harmonies and background vocals. My vocal reel has several projects showing my versatility and range as a vocalist and songwriter.

What I Offer:
- Professional high quality vocal recordings (fully comp'd/edited, delivered as raw wav files)
- Lyric writing
- Top line/melody writing
How we work together:
- Message me with your track and be as specific as possible as to what you're looking for.
- Once the job is funded, I will begin working on your project with a 5-7 day turn around.

Singer-Songwriter
Neo soul
Choral
Soul
LONG PLAY VOCAL REEL
different styles and genres of lead and harmony vocals