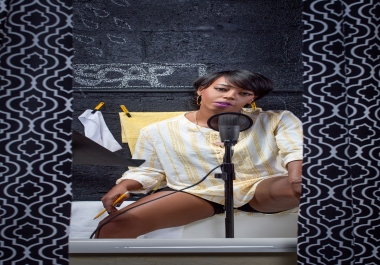 Royalty Free Female Vocal Tracks. Lead and Background. for $200
I'm Vanya.
I work as a recording artist and live singer with over 15 years experience in both fields.
My styles include Jazz, Rhythm and Blues, Hip Hop, Gospel, Folk/Bluegrass, and Rock. My vocal range varies widely based on the needs of my clients.
I have a sound-proof recording studio and use Studio One, Logic, Adobe Audition and Compressor mics.

Lead and background.
Song writing and arrangement.
Reference vocals.


Proud Mary cover
Recording for The Great American Divas