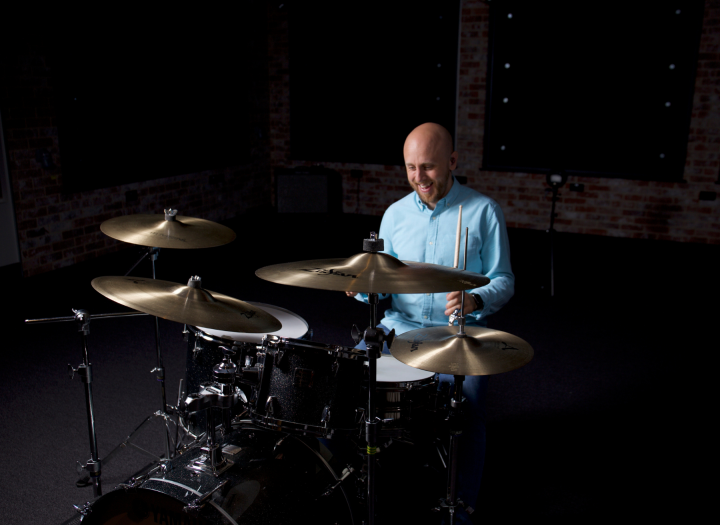 Dedicated commercial studio, engineer + drummer = Pro Results for $125
Elevate your drum sound with premium acoustic drums recorded for your songs!

4 hours of dedicated studio time per track, custom recorded acoustic drums, a dedicated recording engineer and session drummer, professional facilities and equipment, free commercial use with pre EQ'd stems, all delivered within 24 hours! (when availability discussed).

Looking for high-quality drum recordings to take your music to the next level?
Look no further than our professional drum recording services!
With years of experience and state-of-the-art equipment, we'll help you achieve the sound you want.

PLEASE CONTACT ME BEFORE ORDERING TO CHECK MY AVAILABILITY & TO DISCUSS YOUR MUSIC / NEEDS. (Once we agree on a recording date I will return your recorded track within 24hrs.) Many Thanks.

You are paying for a Premium service and that's what you get! Every gig order delivers quality drum tracks by providing the following:

- 4 Hours of dedicated studio time for each and every track.

- Incredible sounding acoustic drums custom recorded for your music.

- Dedicated recording engineer included - No bad multi tasking where the drummer tries to be a studio engineer (This way you can be sure the quality of your drum tracks are unquestionably the best!).

- Dedicated session drummer (me) - I will focus only on delivering you the best drum takes.

- Professional commercial studio facilities and equipment.

- Acoustic drums tuned in advance of each session specifically for your music style.

- FREE Commercial use of all recorded tracks.

- Ultra high quality audio stereo mix, ready to place straight into your DAW sent straight to your inbox.

- Individual pre EQ'd stems sent straight to your inbox ready for you to mix.
Funk
Country
Rock
Pop
Singer-Songwriter
Blues
Little Monster
Rock Example
Little Monster

No One Knows

We Can Work It Out