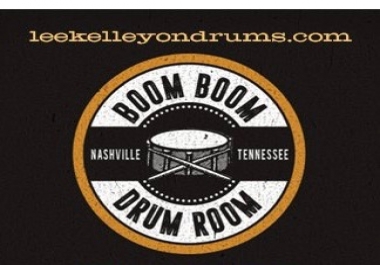 Record Live Drums, Percussion, Drum Replacement, Electronics/Loops For One Song Up to 16 Tracks. Revisions For Satisfaction. for $75
Nashville based working drummer since 1997.
Credits include Gary Allan, Mark Chesnutt, Loverboy, Chris Knight, Eric Paslay, Kellie Pickler, Dustin Lynch, Shannon Lawson, Heidi Newfield (Trick Pony) and More!!

You send your demo with a click track (MP3 or WAV) in a high quality file (44kHz to 96kHz) and you get back up to 16 tracks of drums/percussion to plug in to your project.
**REVISIONS NEGOTIABLE**
---Means I'm not happy until YOU ARE HAPPY!!
Skype/FaceTime consultation available.
I can give you a great feeling foundation for you to build upon or lift up what you have already laid down.

Drums: Taye StudioBirch, StudioMaple and TourPro kits (Endorsee since 2001)
Snares: Various depending on track:
Multiple Taye Metal & Wood snares
Ludwig 5x14 70s Acrolite
Ludwig 5x14 '68 Supraphonic
Pearl Steve Ferrone 6 1/2x14
Ayotte 6x14 Maple
Ddrum 7x13 Bubinga
Cymbals: Full array of Sabian HH, AAX, HHX, AA Models (Endorsee since 2001).
Electronics: Full Yamaha DTXTreme II kit
Alesis SR-16 Drum Machine
All the above run through High Quality Mics/Pres into a MacBookPro running Presonus StudioOne 3

I run all tracks as dry as possible for you to do what you'd like with them but can add a bit of processing if you'd like.

The goal here is to supply the track you want that fits your song.

Look forward to working with you!!
Rock
Pop
Country
Americana
Electronic
Paper by Marty Ray
Tracked Drums for this song.
Paper by Marty Ray

Big Horn (Demo)

Caught Up In The Moment by Jett Black