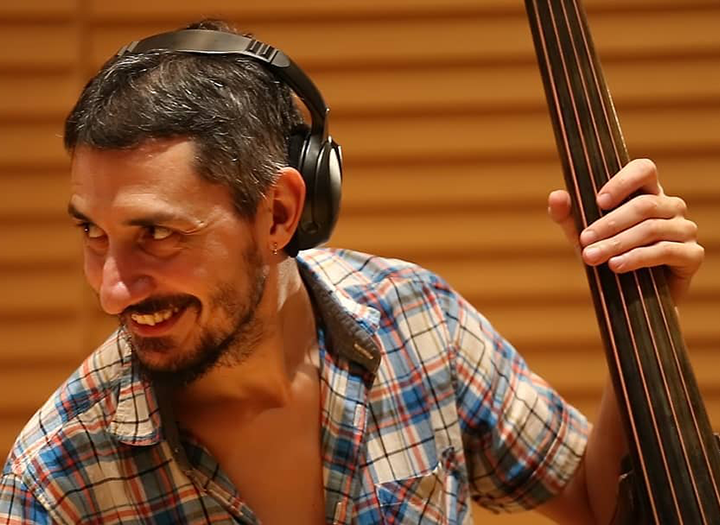 Bass tracks - Upright, electric and fretless basses for $90
Hi there, I´m Nicolás Ojeda, bass and double bass player from Buenos Aires, Argentina.
I´m brand new on this platform but I´ve been in music for over 30 years. The last 10 years I´ve been developing my soloist career as a composer in a contemporary jazz set, with three edited LPs: "Posibles días en sueños" (2013), "Mayo" (2018) and "REBOOT [Sesiones Pandémicas]" (2022) that can be found on every streaming platform; simultaneously I took part of a wide range of other projects as member or guest, sessionist, producer, music designer for documentaries, movies and performances as well as teaching.

I enjoy collaborating in diverse music genres and, although my instrument is normally linked to jazz, tango or classical I like to use it in other unusual styles (funk, drum´n´bass, ambient, progressive rock, experimental, among others) Take a look at my samples.
I love searching for the appropriate sound for each piece and I'm open minded to use different sounds and techniques in order to adapt to the requirements of the song. I have a 4 string jazz bass (modern or vintage sound, with flatwound strings if you´re looking for a Motown sound or roundwounds if you´re seeking a modern touch) I also have a very singin' and warm 5 strings fretless bass.
Fingerstyle, bow (upright), slap, pick, tapping, pedals, loops or just editing experiments of any kind… I'm genuinely open to experiment and search for what you need.
I can play solos, melodies, textures and arrangements with both instruments as well!

¡Attention! 'cause I´ve just launched my profile here, I offer you a 30% discount for a limited time so you can have the opportunity to get to know me. I look forward to your proposal!
For more information do not hesitate to consult with me, cheers!
World
Prog rock
Neo soul
Jazz
Electronic
Lounge
Double bass

Electric bass

Double bass