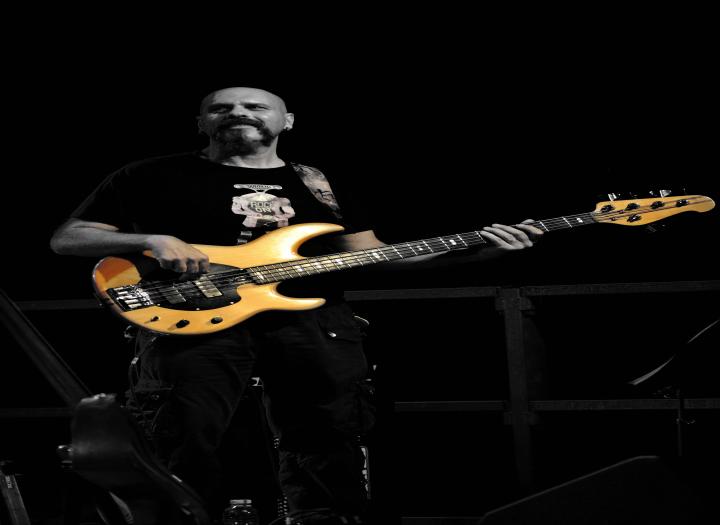 PROFESSIONAL BASS TRACKS fretted, fretless, 5, 6 string for $80
Luciano "Lucido" Susto plays the electric bass ( 5 and 6 string, fretted and fretless ). 
He graduated in electric bass at CPM (Milan) with Stefano Cerri.
He has played in Italy, in Europe and in USA with Philip Hamilton, Donatella Soranzio, Teresa De Sio, Armando Corsi, Antonello Salis, Vincenzo Zitello, Mario Arcari, Tullio De Piscopo, Ellade Bandini, Dado Moroni, Paul Jeffry, Phil Drummy, Antonio Marangolo, Michael Rosen, Mauro Pagani, Franco Mussida, Luca Capitani, Max Pizio, Pascale Charreton, Gio Moretti, Andrea Braido, Loris Lombardo and many other musicians. He has been on tour with his solo show. "Lucido" has recorded many cd and many video. He has played at Premio Tenco and in many other festival, and for the Radio RAI. Luciano Susto has also collaborated with many other artists for art exhibitions (Biennale di Venezia, etc.).