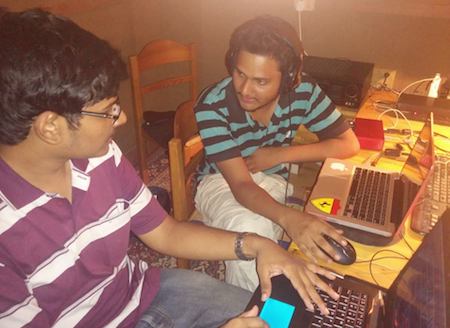 MIXING & MASTERING ONE SONG WITH UP TO 32 CHANNELS for $100
*LIMITED TIME OFFER*
Are you lacking that secret sauce on your tracks that all the professionals have? You might just be missing out on good mixing and mastering. Mixing and mastering is what photoshop and Instagram filters are to music.

At Mystic Alankar, we will help you achieve a crisp, clean and tight output ready for release.

With millions of records releasing every day it's hard to stand out, but any serious songwriter would eventually figure out that if you have confidence in your craft, it's worth putting in time and effort to make it sound its best. We work diligently without compromising on your vision for your song. Over the years we've come to know what works and what doesn't.

This service includes:
1. Tuning your voices to the right pitch (if necessary).
2. Mixing your song with the right use of EQ, compression, reverb, delay and other audio effects.
*Please note that the track limit is 32 for this service*
3. Mastering the audio to add colour to the mix with right use of saturation, stereo-widening and other effects to ensure optimum playback on various audio systems.

This service does NOT include:
1. Adding or replacing elements of the song.

Revisions included:
1 Mixing revision
1 Mastering revision

WHAT WE NEED FROM YOU:
1. Individual tracks for all the elements (up to 32)
2. Inputs for the style of mix (providing 1-2 references)

Genres we are most comfortable with: Rock, hip-hop, pop, EDM, indie.

*Detailed instructions available on purchase. If you have any questions, feel free to contact us via Airgigs.
Rap & Hip Hop

Pop

Pop

Acoustic