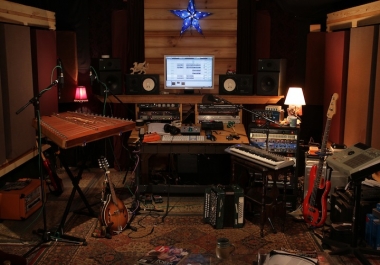 Pro Mixing and Mastering - Gold / Platinum Credited - Grammy Nominated for $700
I am a Grammy nominated, Gold and Platinum awarded, Billboard Charting music mixer, producer and composer with more than 30 years of experience. I have worked in multiple genre's including; Rock, Country, Rap, Pop, Bluegrass, Jazz and EDM. I am focused on quality and detail.
Some of the artists I've mixed and/or produced include: Rehab, Lil Jon, Ying Yang Twins, The Infamous Stringdusters, Will Smith, Michelle Malone, Ludacris, Nas, Big K.R.I.T., Nappy Roots, Rich Boy.

Process:
1. Set up a Skype call or phone call to discuss your project.
2. Send me your audio files or session files. I will send you detailed instructions on the best way to prep and deliver your project.
3. After I receive your session files I will open them up to make sure everything is in order. If everything is alright then I will begin mixing immediately if it is a rush job, or I will put it in the queue.
4. I will mix the song until it is up to my standards. Then I will send you an MP3 to review. Once you've had a chance to listen to it, if there are any changes you want to make simply call, email or Skype me with your mix revisions.
5. Once your mix is complete I will send you the mix in many file format your require - but it's usually 16 bit / 44.1K WAV.

Billy Hume Mixing Reel
Multiple Genre's