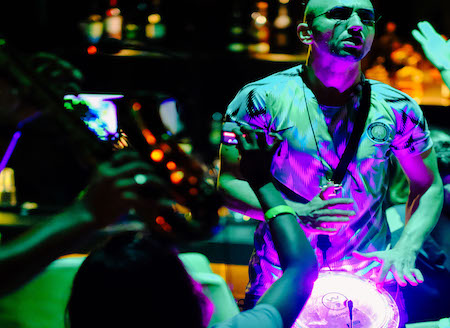 WORLD PERCUSSIONS on your track for $100
My name is Walter Scalzone, international percussionist based in Dubai and performing around 450 events per year around the world.

I have recorded percussions for well-known international DJs & Producers such as DJ Kryder, Federico Scavo, MR V, Peppe Citarella (Union Records), Moblack label.

I wouldn't trust anybody telling you that he/she can record on any genre of music, as any percussionist has his own style and stronger orientations. Mine includes HOUSE - ELELECTRONIC - POP MUSIC.
HOWEVER all the projects will be taken into considerations. I promise to add authentic grooves, beats and texture to your track.

My instruments are all cutting edge and I offer both acoustic & electronic sounds. Once I record on your track I will send you the separate stems for your mix.

Sound Recording equipments are among the bests you can get, with a professional studio, mics & sound card. On request, I will also shoot a video of me performing on your track which you can use on your social accounts.
Electronic
House
Pop
World
Techno
Ambient