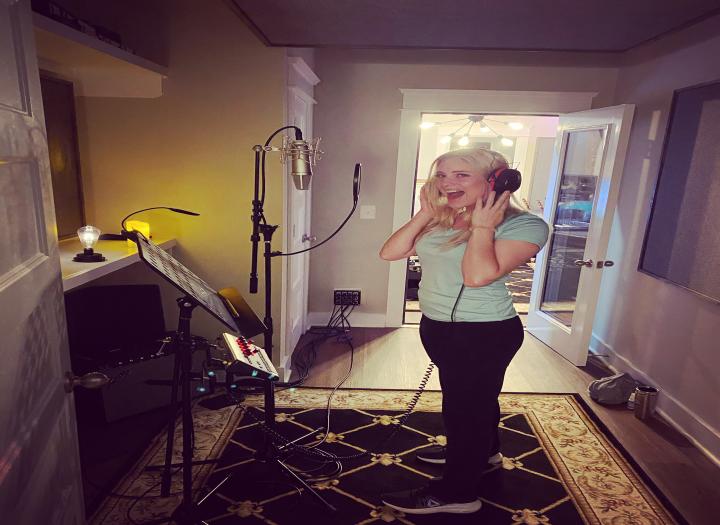 Professional Song Recording with Nashville Session Players Includes Live Stream of Session for $399
Although this is a new Air Gigs service, Andrew is not new to producing great songs in Nashville! In celebration of newly offering this service to Air Gigs, he is offering discounted rates on song production for a limited time.

Andrew King is the owner of Vibe King Studio and is a full-time producer, songwriter and session/touring guitarist based in Nashville, TN. He professionally produces singles, EPs and demos for Nashville country, pop, rock, singer-songwriter, folk and CCM artists. The quoted price includes the Nashville session players, editing, and a tracking reference. Additional services are available.

If you prefer, you may livestream into the session to hear the actual audio recording. All sessions take place between 9am-6pm CST.

Workstation
Preamplification/Compression
2017 iMac 27" Retina 5k
Pro Tools 12, Ableton, LUNA
Universal Audio Apollo x8p (2)
Universal Audio Apollo Twin
Focal Alpha 80 Monitors
Komplete Kontrol s49
BAE Neve 1073 Preamp/EQ
Vintech 1073 (4)
API 3124+ (4 API Pres)
UA 710-D (4)
Chandler TG2 Abbey Road Edition
Tube-Tech CL 1B
Teletronix LA-2A
Empirical Labs Distressor
Universal Audio Unison Pre (18)
Guitars
Amps
1964 Pre-CBS Fender Deluxe Reverb
1964 Pre-CBS Fender Princeton Reverb
1964 Pre-CBS Fender Bassman
2018 Matchless HC-30
2004 Two Rock Studio Pro 35 (K&M Era)
1965 Fender Princeton Reverb
1965 Fender Twin Reverb
Cabs
Two Rock Celestion Heritage 65 2x12
Warehouse G12C/S + ET65 2x12
Warehouse G12C/S 1x12 (2)
Warehouse Veteran (Vintage) 30 1x12
Eminence GA-10 SC64 1x10
Original Jensen speakers for Fender amps
Guitars
1967 Gibson ES-335 (with Bigsby)
2004 Fender John Mayer Stratocaster
1965 Gibson SG Jr. (with trem)
1964 Gretsch Chet Atkins Tennessean
2013 Bill Nash T-52 Telecaster
2012 Gibson Custom Shop R8 Les Paul
2013 PRS Brent Mason Signature
2014 Gibson Memphis Custom Shop ES-335
2018 Danelectro 56 Baritone Guitar
2008 Martin OMJM (John Mayer Signature)
2008 Martin D-28
Pedals
Strymon - Timeline, BigSky, and Mobius
Analogman King of Tone (2) (HG and non)
Line6 HX Stomp
Many more...
Country
Pop
Pop-Rock
Rock