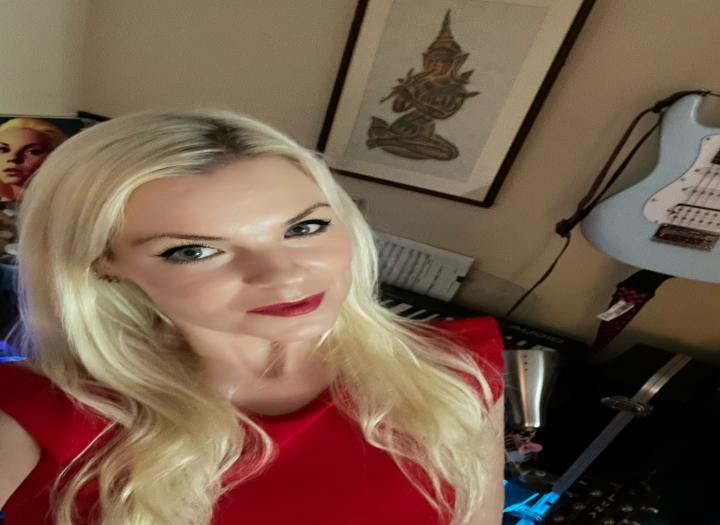 Collaborative Songwriting Lessons 75 minute Zoom session for $165
***SPECIAL DISCOUNT PRICE $165 for a limited time***
I'm here to help you unlock your creative genius within and write a great original song! Songwriting can be intimidating and challenging. I have proven tips and tricks to help you navigate through your songwriting journey and create something magical! I specialize in melody and lyrics (writing to existing tracks or chord progressions). I am a professional songwriter and I specialize in pop, rnb, and pop/rock genres. I studied at Berklee College of Music and have penned songs for myself, tv shows and other artists. Songwriting is a collaborative process and I am here to work with you 1 on 1 and help craft a song that says exactly what you want it to in a beautifully sonic and meaningful way! This lesson is a truly collaborative process that will flow much like a REAL co-writing session but with instruction and feedback throughout to provide you with a solid set of tools to help you craft and create an original song that you're truly proud of! We will do this over Zoom for a truly real-time collaborative 1:1 lesson/session. Special discounted price of $175 for a limited time.

** please note** a 75 min lesson does not guarantee you will have a finished song by the end of the lesson. However, you will at the very least come away with a solid song foundation, road map and much stronger writing tool set to draw from that will give you both the creative and technical ability to finish/write any song.

Looking forward to working with you!
Pop
Pop-Rock
R&B
Singer-Songwriter
EDM
Mix of Alt Pop Demo (4 songs)
4 Song Clips Pop Writing
Mix of Alt Pop Demo (4 songs)