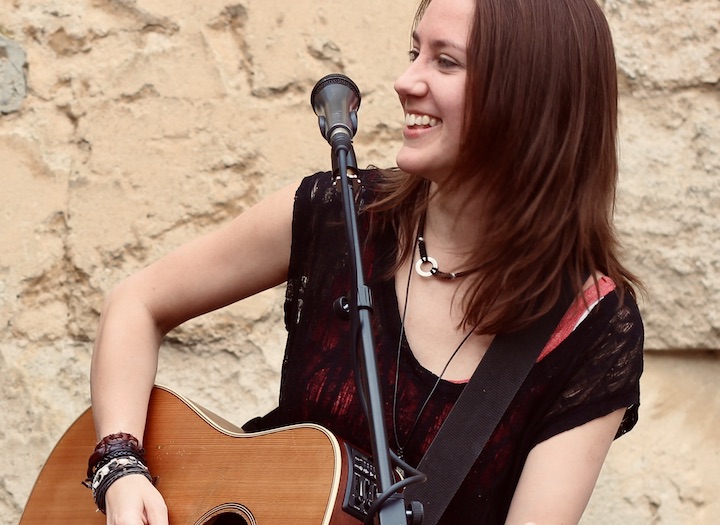 Female Vocals - Soulful & Versatile - Lead Vocals, Backing, Harmonies - English or French for $195
Hi! Im Anna B,

If you're looking for versatile, professional female vocals, you've come to the right place!

I have provided lead vocals for projects across styles: pop, soul, rnb, blues, folk, roots-rock, country & kids' songs!

I have almost 20 years' experience as a professional singer, songwriter, recording artist and session musician (guitar+bass). And worked with: Rachel Platten, Lenny Zakatek (Alan Parson's), Dan Smith (Bastille), Tom Fletcher (McFly)

I can sing in English or French.

I will provide:
▪ LEAD VOCAL: 2 different takes.
▪ BACKGROUND VOCALS: 1-2 harmonies plus 2-3 BVs (ooohs/aaahs)
▪ VOCAL 'ADLIBS' TRACK: spontaneous freestyle embellishments!

*Also Included*
▪ MP3 DEMO: I will send you a demo section, as an mp3 'quick mix' at the start and end of the project to make sure you're happy with the way everything is sounding.
▪ VOCAL TUNING: I can ensure the vocals are tuned using professional software (Melodyne), saving you and/or your producer time and energy!
▪ 2 FREE REVISIONS: If there's something you are not entirely happy with, please let me know and I'll be happy to work together to get it right!

Delivery/Turnaround:
*within 5-7 days
*please get in touch if you have stricter deadline in mind. I may be able to accommodate.

I work from my home studio, using pro equipment: Macbook Pro, Logic Pro X, Neumann, AKG, Mics, home vocal booth.

Please don't hesitate to get in touch and have a chat through your project.
I'm happy to customise my offer to your individual needs and wishes.
I'd love to hear what you're working on! Also happy to jump on a Zoom call and speak in person if you'd like to!
Vocal Demo Reel - ANNA JAYNE BURTON. SONG2: 00:43, SONG 3: 01:12, SONG 4: 02:12, SONG 5: 03:07, SONG6: 04:00
I was the singer, songwriter, BVs, Ac. Guitarist, pianist on these tracks
Vocal Demo Reel - ANNA JAYNE BURTON. SONG2: 00:43, SONG 3: 01:12, SONG 4: 02:12, SONG 5: 03:07, SONG6: 04:00

Empires - October Brigade

Higher The Mountain

FR - Je Te Le Donne - Vitaa/Slimane cover

Been In Love Before - October Brigade ft. Anna B

Harmonies/Backing Vocals Showreel