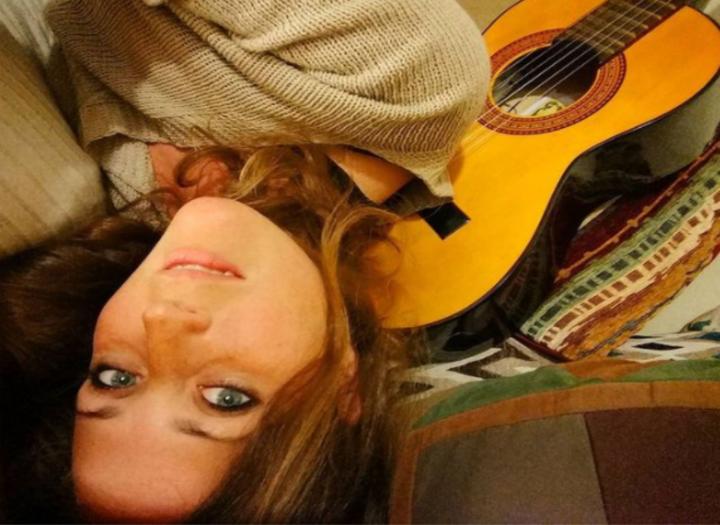 Soulful and passioned experienced female singer and songwriter for lead and backing vocals for your song. for $50
I´m Maite, and I´m a soulful singer and songwriter with more than 12 years of experience. I can sing, create an original melody or/and write the lyrics in English or Spanish for your song.

I would love to bring my style and personal touch to your music, as a leading voice or adding harmonies of soft or powerful voices that will take your song to the next level.
I sing Blues, Soul, Argentinian Tango, Celtic, Pop, Rock, and meditation music (mantras or ethnic music)

I will record Lead and Backing vocals (if needed) in my professional homestudio in Argentina.
3 revitions included
I will send dry track of lead voice and 1 track of backing vocals/harmonies (if needed) in high quality .wav and an example of the complete song (no mastering) (up to 240 sec)

If you already have a melody and lyrics, I will need a recorded reference (any quality) and a text file with the lyrics. (4 days delivery)

If you just have a new song, but not a melody or lyrics for the lead voice I can create those for you. I will need the complete backing track (or some reference) (7 days delivery).

I can write in spanish, english or sing in a not existence lenguage with sounds that I will create for your song (for meditation or ethnic music for example)

Please contact me if you have any question!

I am looking foward to working with you and seeing what sort of magic and alchemy we can achieve together!
Blues
Latin
Pop
Rock
Singer-Songwriter
Soul
Little of blues
Some blues examples. Melodies and lyrics written by me.
Little of blues

Two pretty songs

Soft and celtic