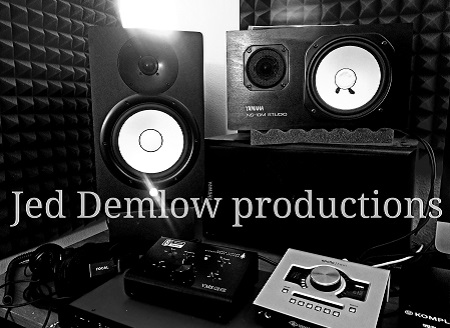 Nashville Production- Singer- Songwriter Track - Jed Demlow Productions for $165
My name is Jed Demlow. I am a Nashville based Producer.
I produce new country artists in Nashville

I will help you realize your musical vision for your song and deliver to you an exceptional track ready for your lyrics! Here's what your package includes: Drums and percussion (claps, shakers, tamborines, production,etc) Bass, Piano/Keyboards and Guitar (Acoustic and or Electric)
You must have a clear arrangement (song structure) for you to order this service. This service does not include arranging chord structure or melody.

Check out my toplining tracks :
https://www.airgigs.com/demo-production/19995/JUMPSTART-YOUR-SONGWRITING---TOPLINING-TRACKS-

Delivery: I normally deliver your track to you in stereo Wav file format or I can deliver individual stems for you to mix yourself.
BE THAT WAY
JDP-COUNTRY CTRACK
BE THAT WAY

DOWN TIME

HUSH